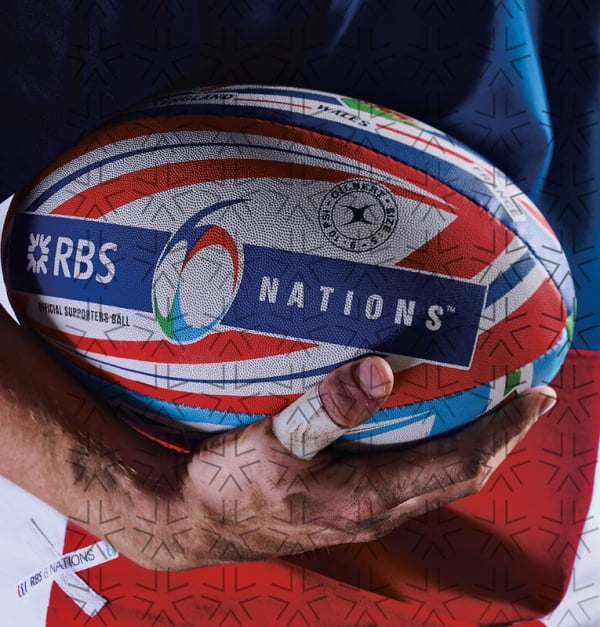 Best Six-Nations pubs in Edinburgh
It's that time of year again so prepare yourselves for the growing anticipation, misplaced aspirations and inevitable crushing disappointments (if the blood in your veins has a Caledonian flavour at least) as we document the best Six Nations pubs in Edinburgh.
Yes, after a bruising World Cup in Japan the Six Nations returns once again and, while there's clearly no substitute for a visit to Scotland's own fortress (Murrayfield Stadium), there are places in our historic capital where fans can sample a little of the camaraderie and competition that has come to define this championship.
For those not fortunate enough to get their hands on tickets for Scotland's two home games this year, the following venues represent your best chance to soak up some of the tournament's electric atmosphere. Here's our list of the best Six Nations pubs in Edinburgh.
Three Sisters
Nestled in Edinburgh's Cowgate, The Three Sisters has become somewhat synonymous with the Six Nations. The venue boasts a bustling courtyard equipped with a 225″ screen and, if the weather decides not to behave, a beer-hall with a large projector, surround sound and a selection of HD TVs. Additionally, if it's felt the stomach needs lining, the three sisters offer their famed "man-plank", which includes a two-pint stein as well as burgers, hotdogs buffalo wings and much more… sounds OK to us.
Fancy making a weekend of it? We have a selection of properties within a stone's throw of the Cowgate.
Teuchters – West End
A charmingly cosy bar, William street's Teuchters may seem somewhat diminutive in present company but don't be fooled, this hideaway is guaranteed to be full to bursting on match day and, thanks to its location, is one of the best venues Edinburgh has to offer when it comes to getting a taste of the pre-match buzz. This, coupled with a superb selection of local beers and whiskeys, make for one of the best six nations pubs, while more sensible patrons can also enjoy a portion of traditional stovies or a warming cullen-skink. Again, we can think of worse ways to spend an afternoon.
Fancy making a weekend of it? We have a lovely one-bed apartment just down the road from Teuchters.
The Peartree
As with the Three Sisters, The Peartree boasts a large courtyard and even bigger TV. Matchday often sees a BBQ set up outside and, if the weather fails or you feel like something a little more substantial, patrons can head inside for some traditional pub grub and enjoy the game on one of a quartet of HD TVs.
Fancy making a weekend of it? We have properties all across the Old Town.
Murrayfield Hotel
Even for fans lucky enough to secure a ticket, there is often the problem of where to watch the other matchday fixtures. For those faced with this enviable question, the most common answer is The Murrayfield Hotel. Much like the aforementioned Teuchters, The Murrayfield bar is likely to be overflowing, so thirsty patrons better be prepared to queue. However, for a place to feel the matchday buzz, the Murrayfield bar comes second only to Murrayfield Stadium itself.
Fancy making a weekend of it? The stadium's just a short walk or bus ride from our collection of city-centre properties.
Malones Irish Bar
2019's sports bar of the year might be the ideal place to immerse yourself in this year's championship particularly if you happen to be supporting the boys in green. Malones Irish Bar on Morrison Street boasts a lively atmosphere and huge capacity, and even if you've no interest in the Rugby you can at least enjoy the 28ft Father Ted mural on your way to the toilet… No, Really.
Fancy making a weekend of it? We have a cosy Studio Apartment just up the road from Morrison Street.
The Tron
Edinburgh's Tron bar (opposite the Royal Mile's Tron Kirk) is another hotspot for rugby fans and, consequently, is likely to be rather busy. Fortunately for the better-prepared Six-Nations enthusiast tables are free to book in advance (along with buckets of cold beer or your favourite bottle of fizz), so no valuable match time need be wasted searching for a place to rest tired legs… or drinks.
Fancy making a weekend of it? We have a selection of properties along the Royal Mile.
Belushi's bar and hostel
Edinburgh's Belushi's is another fully-fledged sports bar boasting almost as many screens as tables and is ideal for larger groups. While not for everyone, the party atmosphere is somewhat contagious and might come as a welcome medicine should the worst come to pass.
Fancy making a weekend of it? We have a selection of beautiful apartments all across the New Town.
So there you have it, the best Six Nations pubs, and whether you're an Edinburgh local, a travelling supporter or simply a neutral sports fan in search of some thrilling entertainment, one of these venues is bound to fit your particular bill. Just don't be late.
Share