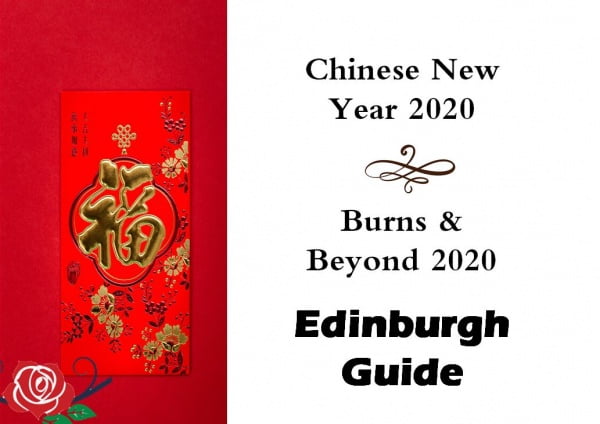 Chinese New Year 2020 Edinburgh Guide – Events and Accommodation
2020 marks a special year between Scottish and Chinese Culture because the Lunar Chinese New Year and Robert Burns Night both fall on the same date – 25th January 2020 – which only happens every 76 years. No matter whether you're a local in Edinburgh or a tourist visiting the city, this guide will provide you with insights into the events and accommodation you can enjoy to celebrate Chinese New Year and Robert Burns Night.
Enjoy Scottish and Chinese Culture in One City
Robert Burns and Burns Night in Edinburgh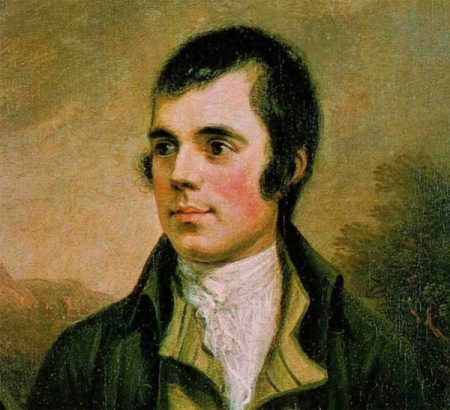 Robert Burns was a renowned Scottish poet and lyricist who is considered the most famous pioneer of the Romantic Movement in Scotland. His works also inspired the founders of liberalism and socialism and so he became a cultural icon in Scotland.
On 25th January every year, Scots will come together to commemorate the life and contribution of Robert Burns with a traditional Burns supper and a series of local events.
This year, Burns & Beyond with Johnnie Walker will host a programme showcasing traditional Scottish and contemporary Scottish arts and culture in Edinburgh and across Scotland from 21st January 2020 to 1st February 2020.
Chine

se Lunar New

Year in Edinburgh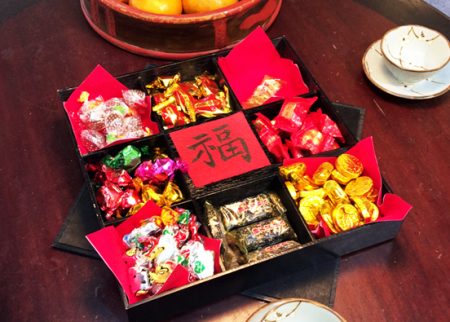 Chinese Lunar New Year is considered the most important festival in Chinese culture. Also known as the Spring Festival, it originated during the Shang Dynasty (17-11 century BC) and many customs and rituals continued through the generations.
Chinese Lunar New Year is an occasion for Chinese families and friends to gather together for a reunion meal and spend time together during the festive period. It also symbolises hope and blessing for the forthcoming year. Some other traditions include spring cleaning, putting red scrolls with complementary poetic couples at the gate, and festivals with lion and dragon dances.
This year, Edinburgh has the largest celebration for Chinese New Year in Scotland, from Tuesday 21st January until 6th February. The Edinburgh Chinese New Year Festival is part of a wider partnership between Burns & Beyond and Johnnie Walker and marks the first time Scotland will have a coordinated programme of special events and initiatives celebrating the cultural highlights of Scottish and Chinese culture to welcome in the Year of the Rat.
Event Highlights
Here is the list of events that visitors to Edinburgh can enjoy in celebration of Chinese Lunar New Year and Robert Burns Night.
1. Edinburgh Official Chinese New Year Concert
The Chinese New Year Concert, held at the Usher Hall, will reflect the optimism of the Year of the Rat. It will include performances from the Edinburgh Symphony Orchestra and the Edinburgh Singers, as well as Chinese folk pieces performed by Chinese artists Guizhou Song and Dance Troupe.
Dance Troupe has toured over 20 countries, including the UK, France, Japan, Russia, and Canada, promoting Guizhou traditions and artistic exchange around the world. They will perform a variety of songs and dances that portray the unique folk customs and styles in Guizhou, China for the audience.
Date: 21st January 2020
Time: 19:00
Location: Usher Hall, Lothian Rd, Edinburgh EH1 2EA
You can book tickets here.
If you are looking to stay within a minute's walk of the Usher Hall, our centrally located Usher Hall Views apartment could serve as a comfortable self-catering home for you.
2. Year of the Rat Celebration Concert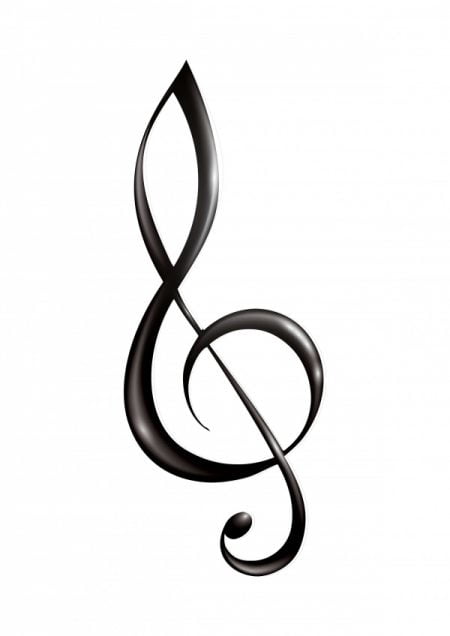 Musicians from Tianjin University of Finance and Economics will perform a selection of pieces based on traditional Chinese folk music. The troupe consists of ten musicians playing a range of instruments including the Erhu, Chinese Zither, Drum, Pipa and Suona horn. The event will be held in the Lecture Theatre of the Science Building in the Royal Botanical Gardens.
Date: Thursday, 6th February 2020
Time: 19:30 – 22:30
Location: Lecture Theatre, Science Building, Royal Botanical Gardens, 20A Inverleith Row, Edinburgh, EH3 5LR
You can book tickets here.
Stockbridge is a vibrant area in Edinburgh's New Town. Our Cheyne Street Apartment provides a comfortable sleep for a group of six only a short walking distance from Princes Street and the Royal Botanic Garden Edinburgh.
3. Chinese Lanterns at St Giles' Cathedral: Burns and Beyond 2020
To celebrate Burns Night and Chinese New Year falling on 25th January 2020, Edinburgh's famous St Giles' Cathedral will feature over 400 Chinese lanterns. There are a variety of FREE daytime events including workshops, tours and concerts to provide you with a unique experience under the canopy of lanterns from 23rd January to 1st February 2020.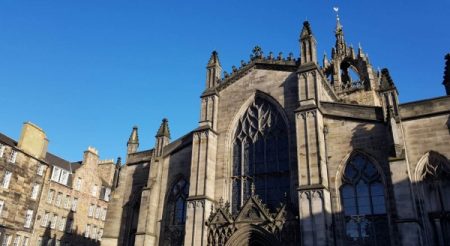 Date: 22nd January to 1st February 2020

Daytime entry: 9:00 – 17:00 (Mon – Sat); 13:00 – 17:00 (Sun)
Location: St Giles' Cathedral, High St, Edinburgh, EH1 1RE
4. Evening Illumination at St Giles' Cathedral: Burns and Beyond 2020
Apart from the free daytime events at St Giles' Cathedral, you can enjoy an evening illumination and soundtrack in this historic building. The illumination will create a spectacular sensory experience along with a programme of daytime and evening performances and events, with tickets costing £5.
Date:

22nd January to 1st February 2020

Time: Each evening 17:30 – 20:00
Tickets: £5.00 (including booking fee)
Book tickets here.
5. Giant Lanterns: Lost Worlds
Lanterns symbolise vitality, joy, good fortune and the wish for a bright future. Why not spend a day out at Giant Lanterns: Lost Worlds in Edinburgh Zoo to enjoy the bespoke displays created by Chinese craftspeople from Sichuan? The theme for this year is Lost Worlds, transporting you back in time to meet dinosaurs and all kinds of prehistoric creatures! There are over 600 brand new, beautifully crafted lanterns lighting a magical trail through the zoo.
Date: 15 November to 26 January 2020

Time: 16:00 – 21:00
Location: Edinburgh Zoo, 134 Corstorphine Road, Edinburgh, EH12 6TS
Edinburgh's West End is a lively and centrally located area that has lots of local shops and traditional pubs and restaurants. Princes Street is but a few minutes' walk away. Why not stay in our William Street Lane Apartment or Rutland Square Studio to enjoy the lively scene at the West End? You can reach Edinburgh Zoo in 20 minutes by Lothian buses 24, 26 or 31 from these two apartments.
6. Chinese New Year: Family Activities and Performances
The National Museum of Scotland will hold free family-friendly activities and performances to celebrate Chinese New Year. You can drop in for a fun selection of traditional activities to celebrate the Year of the Rat, starting with a spectacular Lion Dance, and enjoy live performances and demonstrations throughout the day.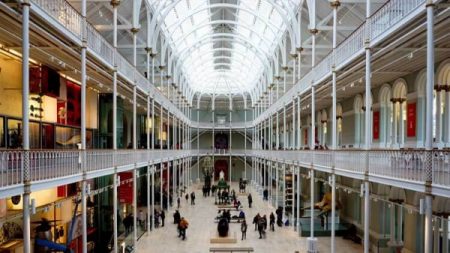 Date: 25th January 2020

Time: 11:00 – 16:00

Location: National Museum of Scotland (Grand Gallery, Level 1), Chambers Street, Edinburgh, EH1 1JF
You can try your hand at calligraphy, make a lucky red envelope, dress up in traditional costume, learn about the Chinese zodiac animals and use the trail to find those hidden around the museum. You can also enjoy a musical celebration of both Burns Night and Chinese New Year by Chinese and Scottish traditional musicians. The Musical Finale will be held at 15:45 at the National Museum of Scotland.
You can click here for more information.
Looking for a spacious apartment with a well-equipped kitchen in Edinburgh's Old Town? Royal Mile No.1, Royal Mile No. 2 and Royal Mile Heart are located in the quiet courtyard just off from the famous Royal Mile and any could be the perfect holiday home for you.
7. Burns & Beyond Culture Trail 2020
This is an event that you shouldn't miss if you love music and want to explore Scottish and Chinese culture. Burns & Beyond brings you a culture trail to let you enjoy eight venues with a four-hour pass on Saturday 25th January. With this culture trail ticket, you can explore Edinburgh's Old and New Towns as you move from one venue to another, enjoying live music and performances by artists from across Scotland and beyond.
Each venue hosts a short show lasting approximately thirty minutes which is repeated throughout the evening so you can experience a feast of entertainment all in one night.
Here are the event details of Burns & Beyond Culture Trail 2020:
Date: 25th January 2020
Time: Evening (varies depending on the venue)
Click here to view more information.
#1 Culture Trail: KT Tunstall & Friends
This is a specially curated evening of live music and chat in association with Lidl as part of the Burns & Beyond Culture Trail.
#2 Culture Trail: Blue Rose Code at Greyfriars' Kirk, Greyfriars Pl
The songs of Ross Wilson aka Blue Rose Code address universal themes of love, loss, travel, home, accepting the past and embracing the future in a deeply personal way.
#3 Culture Trail: Lucky Middlemass's Tavern at Assembly Rooms – Ballroom
You can enjoy an evening of live music and spoken word, featuring: Kinnaris Quintet, Rozi Plain and Nadine Ashai Jasset.
#4 Culture Trail: NEU! REEKIE! presents at Freemasons Hall, 96 George Street
Stanley Odd (full band)
Kevin Williamson with Kixx Collective & Craig Lithgow
Michael Pedersen, Davie Miller (FiniFlex/Tribe) & Carla J Easton collide
#5 Culture Trail:Whisky Tasting With Johnnie Walker
Johnnie Walker Ambassador Nigel Robertson will be your guide as you discover the distillation and taste behind some of Johnnie Walker's most famous brands, including Black label / White Walker / Green Label / and Gold Label.
#6 Culture Trail: Gilded Balloon Basement, Rose Street
This venue holds a rapid-fire comedy set with a stellar line-up of talent from Scotland and beyond! Featuring Gareth Waugh, Christopher Macarthur-Boyd, Marjolein Robertson, Susan Riddell, Jamie Dalgleish and the legendary Scott Capurro.
#6 Culture Trail: Out Of The Ordinary & Ramrock Records
You will enjoy a riotous musical night to remember at the Liquid Rooms, 9C Victoria Street, Edinburgh, EH1 2HE.
#7 Culture Trail: Lanterns Illuminations at St Giles' Cathedral

You can use the ticket to enjoy the evening lanterns illuminations at St Giles' Cathedral, which together with its stunning architecture and soundtrack makes for an unmissable sensory experience.
#8 Culture Trail: Silent Adventures – Scotland Vs The World
You can enjoy non-stop dancing in a secret venue on the Culture Trail with the kings of the Silent Disco, Silent Adventures, and Edinburgh's legendary DJ, The Great Calverto.
8. A Royal Mile Special: Chinese New Year
You can celebrate Chinese New Year 2020 with a special Year of the Rat-themed tour of the Royal Mile highlighting interesting characters from Scottish history. The tour guide will reveal the stories from prior Years of the Rat and the historical events that shaped Edinburgh's past and our people, city and country.
From grand monarchs to our own Mercat Cross, bold New Town plans to riotous public executions, you'll connect with the past with your Mercat storyteller as they guide you through the twisting tales and wynds of Scotland's stories.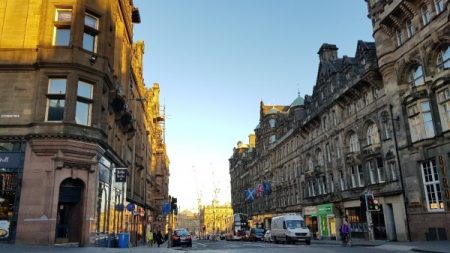 Tour Date: Sat 25 Jan, Sun 26 Jan, Sat 1 Feb, Sun 2 Feb
Tour Time: 11:00 A.M.
Contact: 01312255445
Email: info@mercattours.com
Price: £14 (£12; Children £9; Family £27)
Want a luxurious stay in Edinburgh? Royal Mile Mansion located at 50 North Bridge is elegant and spacious and equipped with the best of modern amenities. You can enjoy your meal while overlooking the Royal Mile, Tron Kirk, and the Bridges.
9. Chinese New Year at the Scotch Whisky Experience
The Scotch Whisky Experience is going red for Chinese New Year. Its Silver and Gold whisky tours will be available in Mandarin and Cantonese on 25th January 2020. Scottish tapas with a Chinese twist and a whisky cocktail celebrating both Chinese New Year and Burns Night will be served.
Date: 25th January 2020
Contact: 0131 220 0441
Location: The Scotch Whisky Experience, 354 Castlehill, The Royal Mile, Edinburgh, EH1 2NE
If you are looking for grand accommodation next to Edinburgh Castle and the Scotch Whisky Experience, Ramsay Garden could be an ideal choice. This expansive holiday apartment has four comfortable bedrooms, a luxurious living room and a well-equipped kitchen. It can accommodate up to eight people.
10. The 'Not-So-Traditional Burns Supper'
If you want to celebrate Burns Night with a not-so-traditional Burns Night Supper, you can do so on 24th January. This event sees a night of comedy, live music and delicious food and drink with the hilarious Scott Gibson, plus a delicious three-course meal from award-winning local restaurant Urban Angel. To top it all off there will be an exhilarating ceilidh finale from the incredible Kilter Ceilidh Band.
Date: 24th January, 2020
Time: 19:30 – 23:30
Venue: Freemason's Hall, 96 George Street
Ticket: £50 (Including booking fee)
You can book the ticket here.
11. Bairns' Burns Supper: Family ceilidh dancing
You can join the incredible Kilter Ceilidh Band and some superb ceilidh callers for an entertaining, relaxed, child-friendly event. This all-ages event promises fun for all, and the kids can get an authentic taste of a Burns Supper with haggis.
Date: 25th January 2020
Time: 12:00 – 13:00
Venue: Freemason's Hall, 96 George Street, Edinburgh, EH2 3DH.
Price: Free; just turn up with your dancing shoes ready.
For those unfamiliar with Scottish ceilidh dancing, watch the video below for a demonstration or see our blog post for more information.
12. The Ceilidh House: Tam O'Shanter at the Scottish Storytelling Centre
The Scottish Storytelling Centre brings you a family event on this special day. You can celebrate Burns Night and Chinese New Year with your family and friends for a special improvised ceilidh telling of Tam O' Shanter in a friendly, lively, and enjoyable setting, with the chance to participate or just sit back and enjoy the fun!
Date: 25th January 2020
Time: 19:30 – 22:00
Venue: Scottish Storytelling Centre, Edinburgh, EH1 1SR
Price: £10.00
You can buy tickets here.
13. Museums in Mandarin & Collections in Cantonese
You can come and explore the highlights of the collections and museum with the Museums in Mandarin and Collections in Cantonese teams in St Cecilia's Hall and the Anatomical Museum.
Tours are free but ticketed.
Date: Fri 24 Jan and Sat 25 Jan (Times & prices vary)
Location: St Cecilia's Hall (0131 650 2600), Niddry Street, Cowgate, Edinburgh, EH1 1NQ; Anatomical Museum (0131 650 1000), Doorway 3, Medical School, Teviot Place, Edinburgh, EH8 9AG.
14. Scottish Textiles Showcase
A showcase of work by Scottish artisans and woolen mills at which you can enjoy a free dram. Entry is free too!
Date: 20th Jan 2020 to 2nd February 2020
Time: 10:00 – 19:00
Location: Tron Kirk, Hunter Square, EH1 1QW
Find out more here.
15. Tartan Meets Tradition Chocolat Lock In
Hotel Chocolat is holding a chocolate-tasting event in its Frederick Street store to celebrate Burns Night and Chinese New Year. This event is perfect for chocolate lovers.
Dates: 20th Jan 2020, 22nd Jan 2020, 24th Jan 2020, 25th Jan 2020
Time: 18:15 – 19:15
Price: £10 for admission
Location: Hotel Chocolat, 7a Frederick Street, Edinburgh, EH2 2EY.
If you are looking for a holiday apartment within 10 minutes' walk of Princes Street, our Cobbled Lane Mews or Heriot Row Apartment will delight you. The city's best New Town and Old Town attractions are within short walking distance of each property.
Visiting Edinburgh in 2020?
If you plan to visit Edinburgh in 2020, why not enjoy your holiday in a charming self-catering apartment with Greatbase? Our holiday apartments are centrally located with well-equipped kitchens and comfortable bedrooms. You can enjoy your holiday in style and feel completely at home. If you have any questions, please feel free to leave a comment on this post or contact us directly using the details at the top of the web page. You can discover more about our holiday properties here.
Would you like to know the best things to do for Valentine's Day in Edinburgh? Click here to see how you can celebrate a special Valentine's Day with your loved one.
Share