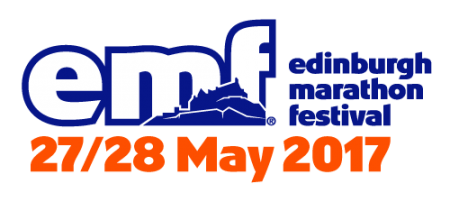 The first marathon in Edinburgh was held in 1982, with the Edinburgh Marathon Festival inaugurated as an annual event in 2003. Since then the format of the festival has changed several times, most notably in 2010 with the advent of the half marathon and again with the festival spanning two days from 2011, to incorporate 5k, 10k, junior, and team relay races. 2017 continues EMF's evolution with the newfangled Kid's Kilometre for three-to-six-year-olds.
EMF trivia:
To date, the festival has raised over £30 million for charities;
The oldest runner to participate was Fauja Singh at 101. The world's oldest marathon runner completed the course in 2013 as part of a four-man relay race team;
The event is the UK's largest and most inclusive running festival, catering for running veterans, newbies, the elderly and children.
Why participate in the Edinburgh Marathon Festival?
It gives you the opportunity to improve your health and wellbeing, as well as that of others if you run for charity;
All those with the willpower to run are guaranteed entry;
Only 1% of the world's population have completed a marathon;
The Edinburgh Marathon has been voted the fastest marathon in the UK (Runner's World, 2008). It is therefore ideal for those seeking to set a new personal best time.
The EMF Hub, where you can pick up a race pack and obtain information prior to the events, is based at Our Dynamic Earth and must be visited in person (they cannot accept telephone enquiries). The marathon begins at London and Regent Road; if you need accommodation, we have apartments available near this area which you can find by using our availability search configured with your preferred dates.
The full marathon encompasses several of Edinburgh's most famous attractions, such as Holyrood Palace, Arthur's Seat and Meadowbank Sports Stadium, before venturing out to East Lothian and passing a series of golf courses, including Musselburgh Links, the oldest in the world. (To see our guide to the origins of golf in Edinburgh, click here.)
There are three different means of running for charity at EMF. The first two are when you either apply for a Charity Entry or avail of an Instant Charity Entry. With these, your nominated charity can sponsor your entry fee on the condition that you raise a certain minimum sponsorship sum. Applying for a Charity Entry allows you a wider selection of charities to fundraise for, subject to their approval, while Instant Charity Entry means your application to run for EMF's Official or Premier Affiliate Charities is preapproved (but may require payment of a registration fee towards the cost of your entry). The third option is to pay for your Own Entry, which allows you to elect a charity entirely of your choosing and to run regardless of the sum you fundraise.
This year's inspirational runners include:
Paul Brown, from West Lothian, who will be running the 5k, 10k, half and full marathons at EMF to complete 500 miles of running in five weeks for SANDS Lothians, a charity providing support to bereaved parents;
Nigel Burton, Martin Ward, Steve Tait and Chris Gale are to tackle the full marathon in a Viking Ship in an attempt to best the current world record and to raise funds for Lincolnshire Lives and Epilepsy Society;
Eagan Duncan will be running the Kids' Kilometre to raise funds for Macmillan Cancer Support, EMF's 2017 Official Charity. At three years old, he will be one of the festival's youngest runners;
For 2017, Sarah Jane Pope has run the London Marathon and now has her sights set on the Edinburgh and Stockholm Marathons in her bid to raise funds for Project Seagrass, a marine conservation charity.
If you're a keen runner but marathoning isn't your thing, EMF also offer 7km running tours which take in more of Edinburgh than traditional walking tours. Bespoke tours are also available and can be tailored to your preferences in all essential aspects. See the EMF running tours website for more information.
Sources
www.edinburghmarathon.com
www.emfrunningtours.com
http://scottishrunningguide.com/news/edinburgh-marathon-joins-world-elite
Share