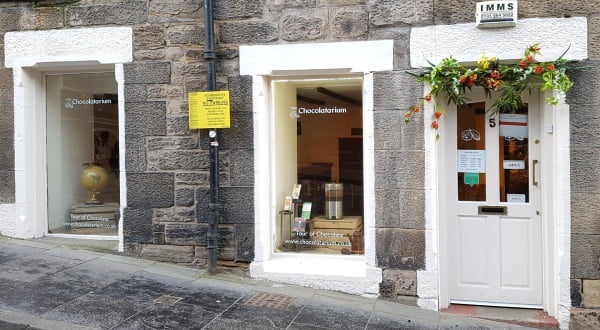 Romantic things to do for Valentine's Day in Edinburgh
Plan to celebrate Valentine's Day in Edinburgh? How about getting some inspiration for romantic Valentine's Day gifts and experiences to share with your beloved? Look no further as we have you covered with the best things to do for Valentine's Day in Edinburgh. Be sure to bookmark this page and check back for updates in the coming weeks!
1. Where to buy chocolate for Valentine's Day in Edinburgh
What would Valentine's Day be without chocolate? The gifting of chocolates on this special occasion was conceived in the 19th century by Richard Cadbury, whose name is synonymous with chocolate here in the UK. The tradition has been a mainstay of Valentine's Day ever since and for that reason, a truly romantic chocolate-based experience goes further. Fortunately, a Valentine's Day in Edinburgh won't leave you short of options as the city has a thriving chocolate scene. See our suggestions below for the best chocolate-themed experiences to treat your loved one to on 14th February.
The Chocolatarium, 3 – 5 Cranston Street
Why not go on a chocolate-making experience? The newest attraction on this list offers 90-minute guided chocolate tours in its Old Town premises adapted from a former escape room. Inspired by her work on South American cocoa plantations, the owner and tour guide resolved to put authenticity at the core of her venture and the result is an educational and interactive experience serving as a great gift and memory for chocoholics. Learn about, make and taste chocolate from all over the world in a nut-free environment, with vegan options available throughout. As a neat little extra, you can also present a gift voucher for the tour in the style of Willy Wonka's golden ticket!
Coro the Chocolate Cafe, 13 Frederick Street
This speciality café lives up to its name with its chocolate-themed menu for breakfast and brunch, including crepes, cakes, waffles, pancakes, milkshakes and other sweet treats. The venue also offers savoury options and allows you to create your own desserts so is a safe choice even for non-chocolate lovers. If this somehow fails to satisfy your sweet-tooth, you needn't dismay as you have a Thorntons with a chocolate fountain as your backup option right underneath!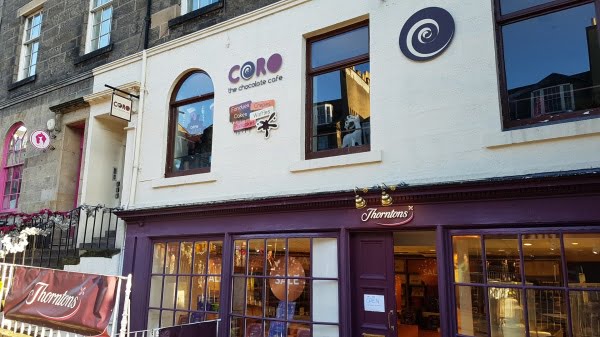 Chocolate Lounge in Harvey Nichols, 30 – 34 St Andrew Square
Found on the fourth floor of Scotland's only Harvey Nichols store on the exclusive retail street of Multrees Walk, the chocolate lounge is equal parts cafe, ice cream parlour and 'choctail' bar. With Harvey Nichols' trademark glamour, you'll also find its in-house champagne on offer, as well as fondues, baked goods and smoothies.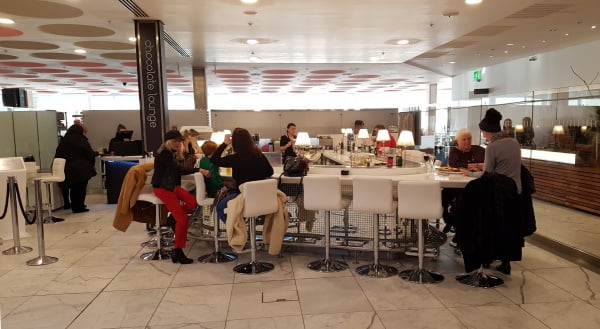 Considerit, 3 – 5a Sciennes
This plant-based café and confectioners is an ideal option for vegans, with the shop's owner, Claire, being a regular at Edinburgh's popular vegan festival. Remarkably, her plant-based range encompasses not only chocolate but also doughnuts and ice cream in a range of fun flavours. Find Considerit at 3 – 5a Sciennes from Tuesdays to Sundays.
Hotel Chocolat, 7A Frederick Street
The first Hotel Chocolat was established in North London in 2004 and its popularity was such that it has now grown to encompass over 100 shops, cafes and restaurants. Despite its name, the chain's only hotel is on a cocoa plantation in the Caribbean. The Edinburgh branch features a café as well as a boutique and ice cream parlour. You can therefore either purchase chocolates to take home for your loved one or make it a date and drop in together.
2. Where to buy flowers for Valentine's Day in Edinburgh
Chocolate and flowers go hand-in-hand as Valentine's Day essentials. Those lucky enough to spend their Valentine's Day in Edinburgh will be happy to discover that the city has no shortage of quality florists; please find our roundup of the best below.
Rose & Ammi Florist, 2 Gillespie Crescent
This charming little shop stocks a range of plants, vases and pots, as well as chocolates made locally in Leith and extra gifts such as candles.
Simpson's Florists, 23 West Preston Street
Besides fresh flowers for any budget, this florist has an online shop selling fruit and chocolate hampers, balloons and champagne. Even better, they also provide immediate delivery throughout Edinburgh. Their Valentine's range includes a 'florist choice' option whereby the local florist will curate a bouquet for you, which is great for those who aren't familiar with flowers!
Lorraine Graham Flowers, 45 Causewayside
Located just along from Summerhall, this independent floral design studio and shop specialize in plants that thrive in the challenging Scottish climate, and also stock a range of pots and planters. The Valentine's favourites of luscious red roses, pink roses and white tulips were right inside the door.
Narcissus, 87 Broughton Street
Purveyor of specialist fresh flowers and bespoke bouquets and vases, Narcisuss was founded in 1997 and also sells home décor products. Its partner institution, The Narcissus Flower School, can be found at 15 East Norton Place and its floristry workshops could make a more imaginative Valentine's gift, with classes available for all levels of experience.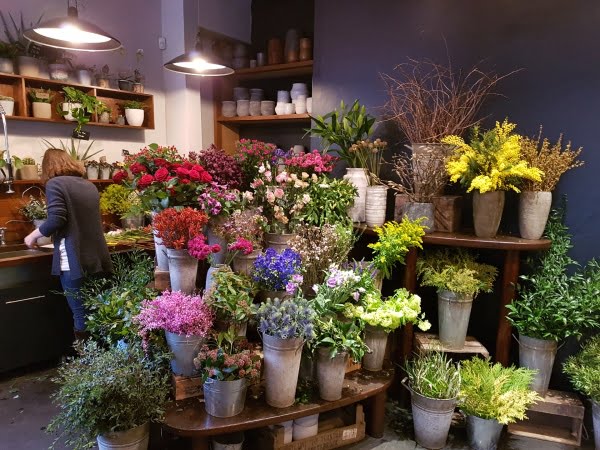 Garlands Florist, 29 Elm Row
Another veteran business with over three decades' experience, Garlands Florist is a family-run venture at the top of Leith Walk. They've done the hard work for you and put together a Valentine's Day range of bouquets, cuddly toys, vases and chocolates.
Fioritalia Florists, 6 Rodney Street
With over 30 years in the business, Fioritalia Florists are also very accessible as they're open seven days a week. Fioritalia is a great place to pick up a presentation bouquet, but also sells chocolates, pottery, glassware, handmade cards and vases.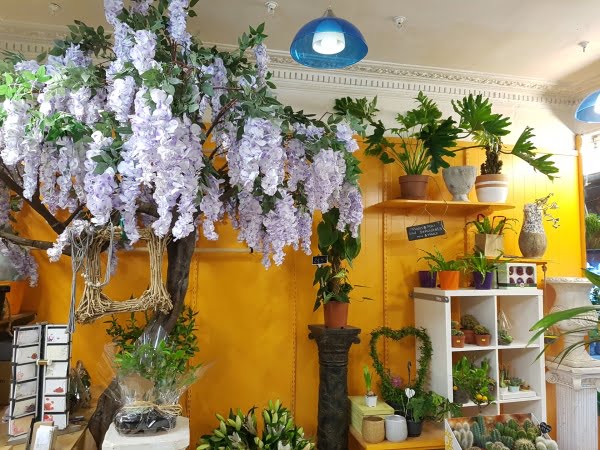 Banks Florists, 30A Raeburn Place
Based in the popular area of Stockbridge, Banks Florists also has its own Valentine's Day range encompassing flowers, chocolates and wine. This family-run florist delivers throughout Edinburgh, where they can provide same-day delivery.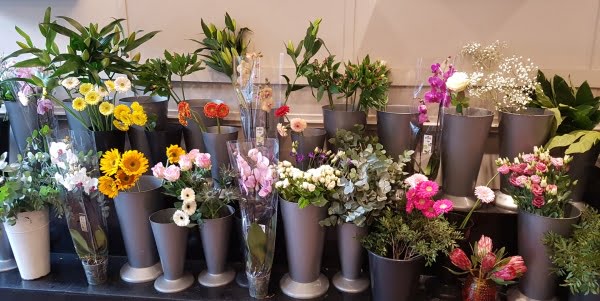 3. Best romantic walks in Edinburgh
If you're looking for a hassle-free (not to mention literally free!), healthy and memorable experience for Valentine's Day, taking a stroll through the city centre is an ideal option. Edinburgh has several scenic routes to cultivate an easeful frame of mind in which couples can enjoy each other's company.
The Water of Leith Walkway
The Water of Leith is Edinburgh's main river, issuing from the Pentland Hills and running over 22 miles to the Shore at Leith, where it flows into the Firth of Forth. Its walkway was created in 1983 and extends for 12 miles from Balerno to Leith. Designated an Urban Wildlife Site owing to its wide variety of birds and fish, the walkway offers you a backdrop of birdsong along its banks lined with ancient woodland. Its central section passes some of the city's principal attractions including Murrayfield Stadium, the Scottish National Gallery of Modern Art, Dean Village, Stockbridge and the Royal Botanic Garden.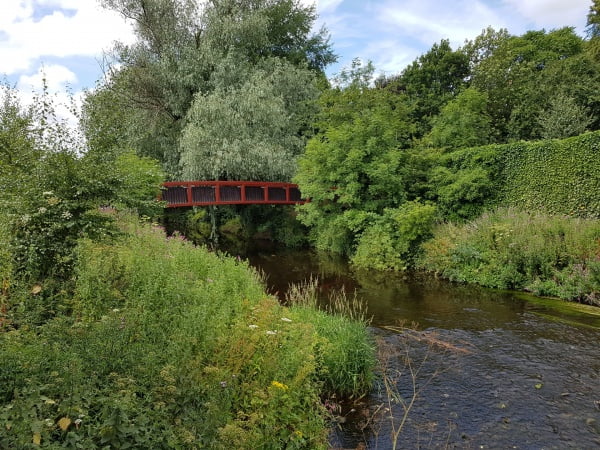 Dean Village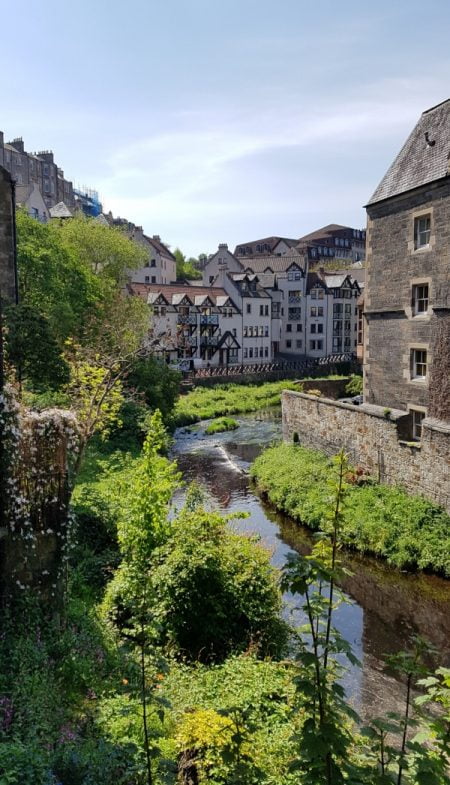 Dean Village makes for an idyllic retreat from the bustle of the epicentre and is as photogenic as any picture postcard, so will make a great backdrop for some romantic photos along your stroll. The village marks the site of former grain milling and for 800 years its mills were driven by the Water of Leith's current. It was a separate village prior to its amalgamation into Edinburgh in the 19th century.
St Bernards' Well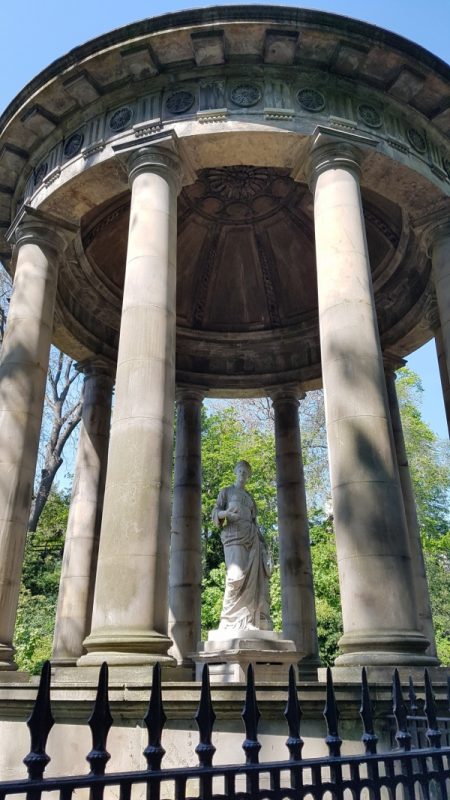 Between Dean Village and Stockbridge you'll pass St Bernard's Well, a Greco-Roman/neo-classical structure containing a marble statue of the Greek Goddess of health, Hygieia, within Corinthian columns. The well was modelled on the Temple of Vesta at Tivoli in Italy and overlies a spring discovered in 1760 which was prized for its healthful properties. The well itself was installed over 230 years ago and named after St Bernard of Clairvaux, who was rumoured to have lived in a nearby cave. It was designed by celebrated Edinburgh painter Alex Nasmyth in 1789, with Hygieia added in 1884. St Bernard's Well underwent restoration in 2013 and is still looking very healthy!
The Royal Botanic Garden Edinburgh
Edinburgh's acclaimed Royal Botanic Garden began as a small physic garden (a garden for medicinal plants) at Holyrood Park in 1670. A second site was formed in 1676 on grounds leased from Trinity Hospital where today you'll find Waverley Station. The garden relocated again in 1763 to a 'green field' location near Leith before finding its current location in Inverleith in 1820. Today the garden encompasses 116 hectares playing host to 13,500 plant species. The attraction welcomes over one million visitors each year. The grounds were opened to the public in 1881.
Princes Street Gardens
These formerly private gardens were inaugurated in 1820 following the draining of the Nor Loch, which once protected Edinburgh Castle. The gardens were opened to the public in 1851. In West Princes Street Gardens you'll find The Ross Fountain, which was installed in 1872 and the cast iron structure was restored in 2018 at a cost of £2 million. In East Princes Street Gardens you'll find the Scott Monument dedicated to the Scottish writer Sir Walter Scott. For a fare you can access its spiral staircases leading to a series of viewing platforms with stunning views across the city. There are 288 steps to its highest platform.
To find the top spots for romantic fine dining, see our blog post on Edinburgh's best romantic restaurants.
If you're not already in Edinburgh or haven't made plans to visit yet, why not go the extra mile and book a Valentine's getaway? As it falls on a Friday, it could make for a great weekend break. Our self-catering properties are all ideally located in the city centre within walking distance of all the above. Their well-equipped kitchens would allow you to prepare a romantic meal for two between venturing into the city. Moreover, they provide a cosy nesting ground upon your return. See below for our range of central properties suitable for couples to share a romantic Valentine's Day in Edinburgh. If you want to see our full selection of properties, just check out our home page.
Sources
https://www.hotelchocolat.com/uk/engaged-ethics/our-people/Our-Story.html
http://www.multreeswalk.co.uk/
https://www.corochocolate.co.uk/about/https://food.list.co.uk/place/93401-considerit-edinburgh/
https://www.direct2florist.co.uk/fioritalia-f80730/#florist
https://findit.scotsman.com/company/438788461113344
http://ef5e7f0f2d9ba366c072-dc4ba8bd295a3c3035a2eaa0fc98f6b0.r56.cf2.rackcdn.com/Chocolate%20Lounge%20Edinburgh%20Menu.pdf
https://www.harveynichols.com/restaurant/edinburgh-dining/chocolate-lounge/
https://fioritalia.co.uk/delivery/
https://www.garlandsflorist.co.uk/About_Us.aspx
http://www.banks-florists.co.uk/category/valentines
https://www.yell.com/biz/simpsons-florist-edinburgh-900585178/
http://static1.1.sqspcdn.com/static/f/316376/2582239/1235676949007/W+of+L+walkway+map.pdf?token=%2FAVP0d7lmjx%2BLRgNdNmuctJF6AY%3D
https://en.wikipedia.org/wiki/Water_of_Leith_Walkway
https://en.wikipedia.org/wiki/Dean_Village
https://www.visitscotland.com/info/towns-villages/cramond-beach-p730791
https://www.edinburghnews.scotsman.com/whats-on/brief-history-st-bernards-well-588548
https://www.atlasobscura.com/places/st-bernards-well
http://www.doorsopendays.org.uk/places/edinburgh/st-bernards-well/
https://en.wikipedia.org/wiki/Princes_Street_Gardens
https://ewh.org.uk/trails/sense-of-place/https://en.wikipedia.org/wiki/Princes_Street_Gardens
https://www.introducingedinburgh.com/princes-street-gardens
https://en.wikipedia.org/wiki/Ross_Fountain
https://www.scottishconstructionnow.com/article/edinburgh-engineers-hail-work-on-2m-ross-fountain-restoration
https://en.wikipedia.org/wiki/Royal_Botanic_Garden_Edinburgh
https://www.rbge.org.uk/about-us/our-history/
https://en.wikipedia.org/wiki/Scott_Monument
Share