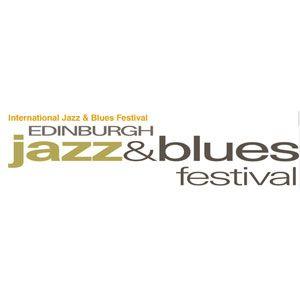 Edinburgh Jazz & Blues Festival (5, 6 & 18-27 July)
The UK's largest and longest-running Jazz & Blues festival returns for its 36th year, with international musicians gathering for over 140 gigs across 13 venues. The preliminary weekend will see a Carnival Workshop hosted at Summerhall between 10am and 5pm on 5th and 6th July (for ages 16 and over; tickets £15), during which The Bahamas' 'Junkanoo Commandos' will guide ticketholders as they try their hands at the drums and cowbells, learn Bahamian dance moves, and create their own Junkanoo costumes. A Carnival Party will be held on the Saturday night, where the Commandos will be accompanied by the Backyard Rhythm Orchestra, Anansi drummers, and circus acts for a series of performances between 9pm and 1am (tickets including the party are £25, and are for ages 18 and over).
The festival begins in earnest on Mandela Day (18th July) with a tribute concert featuring 3 of South Africa's most famous musical acts, specifically pianist Abdullah Ibrahim, who played at Mandela's inauguration, Freshlyground, the band who sang alongside Shakira on the official 2010 World Cup anthem, and the Mahotella Queens singing group. Later highlights include the free Mardi Gras at 1pm on Saturday 19th July, during which a number of bands will play Swing, Dixieland, Boogie, Blues and New Orleans jazz on stages across the Grassmarket. The Edinburgh Festival Carnival, a further free event on the following day, will see the Commandos return among a parade descending from The Mound to west Princes Street at 2pm, after which over 500 performers from around the world will unite for displays of music, dance, acrobatics and puppetry in Princes Street Gardens and The Grassmarket.
A range of concerts, talks, jam sessions, and music classes will also feature in the broader festival. For details on the high-profile performers confirmed for the festival and to buy tickets, head over to the official website.
Sources:  http://www.edinburghjazzfestival.com/
http://www.edinburghtourist.co.uk/jazz-blues-festival/
http://www.informededinburgh.co.uk/whats-on/edinburgh-jazz-blues-festival-18-27-july/
http://thisisedinburgh.com/whats-on/edinburgh-jazz-and-blues-festival-2014/
Scottish Real Ale Festival (10-13 July)
This CAMRA (Campaign for Real Ale) volunteer-run festival will be held at the Edinburgh Corn Exchange from 12 noon to 11pm on the above dates, except on Sunday, when it will close at 4.30pm (supplies allowing). In keeping with the host organisation's name and purpose, all beers available at the festival will be 'real ale', meaning they'll contain live yeast and will be secondarily fermented in the casks from which they're served. The entry fee of £6 (£4 for CAMRA members) includes a pint or half-pint glass, to be used at the bar and taken away as a souvenir. The glass also allows attendees free re-entry to the festival. Programmes will be issued upon entry detailing the available beers and providing information on CAMRA in Scotland.
A cash bar will be in operation on the premises; prices can be found here.
Edinburgh International Fashion Festival (17-25 July)
This week-long festival returns for its third edition, celebrating the best of local and international talent with a series of catwalks, exhibitions, gala parties and talks in attractive venues across the city.
The programme of events has yet to be finalised at the time of writing this blog, so please keep tabs on the festival's website for updates.
BBC One Concert at Edinburgh Castle (19 July)
This concert is to be shown on BBC One prior to the opening ceremony of the Commonwealth Games in Glasgow. Presented by The One Show's Alex Jones, the stellar roster of performers includes Jessie J, The Kaiser Chiefs, Culture Club, Smokey Robinson, Rizzle Kicks, Paloma Faith, Katherine Jenkins, II Divo, OneRepublic, Alfie Boe, Ella Henderson and Pumeza, with Bill Bailey and Fred MacAulay providing comic relief. Some performances will be supported by the BBC Scottish Symphony Orchestra and a house band.
The event will be held at the outdoor Edinburgh Castle Esplanade from 7pm. Tickets cost £61 plus delivery from Ticketmaster.
Source: http://www.bbc.co.uk/programmes/articles/5T6twKGNsC208FLNV6K38Nq/edinburgh-castle-hosts-a-live-concert-for-bbc-one-this-summer
Commonwealth Games Diving Competition in Edinburgh (30 July – 2 August)
Establishing a world record for holding a Commonwealth Games event 3 times, Edinburgh is to host Glasgow's 2014 Diving Competition in its recently-refurbished Royal Commonwealth Pool, the same venue which featured the Aquatics events of the 1970 and 1986 Games. The 4-day event will see world-class athletes of both sexes compete in individual events using the 1-metre platform, while the 3- and 10-metre platforms will also be used for synchronised diving.
Tickets to the diving are currently unavailable, but the organisers advise that you check back to their website regularly as they may be able to offer more tickets closer to the event.
Edinburgh Art Festival (31 July – 31 August)
The UK's largest celebration of visual art, this festival brings together the work of the best Scottish and international artists from both contemporary and historical periods. It spans the city's most prestigious galleries, museums, and artist-run spaces, and attracts over a quarter of a million visitors each year. Owing to the support and sponsorship of a range of funders, most of the festival is free.
This year's commissioned projects will emphasise the current social and political juncture represented by Scotland's independence referendum in September, encouraging a dialogue on national memories and future possibilities. Events running throughout the festival include over 45 exhibitions across the various venues, as well as performances, screenings, artist talks, and guided tours; the full programme is due to be uploaded to the festival's website soon.
This concludes the roundup of the main events commencing in July in Edinburgh. Stay tuned to this blog for summaries of subsequent months, as well as entries on Scottish traditions and culture. Finally, by following our social media channels, you'll gain additional coverage of the events mentioned above and more besides.
Share