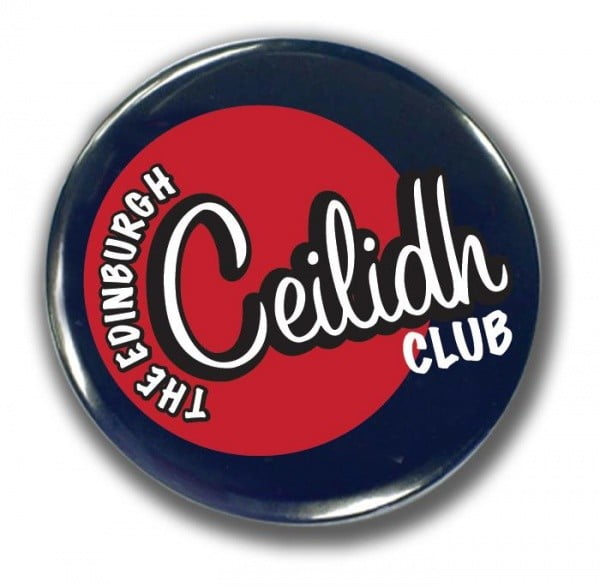 Last updated on 21/11/2019
C-E-I-L-I-D-H/K-E-I-L-I-D-H: pronounced 'kay-lay'
'Ceilidh' is a Gaelic word literally translating as 'a visit', but it can also denote a dance, a concert, or a party; its social connotations are reflected in its derivation from the Old Irish céle (singular) meaning 'companion'. Ceilidhs originate from Scotland and Ireland, where they initially constituted a social gathering of any kind, although most frequently served as a literary entertainment or storytelling festival where stories, tales, poems, ballads, songs, conundrums, and proverbs would be recited.
In modern usage, the dancing aspect has become predominant, and when people talk about attending a ceilidh, they mean an informal gathering where both locals and visitors come together to listen and dance to the ceilidh band. The band usually comprises 5 members, and includes an accordion, fiddle, drums, and sometimes other instruments, such as a tin whistle. Ceilidhs are often held during special occasions such as weddings, parties, birthdays, and fundraisers, as well as on important dates in national calendars, including (for Scotland) St Andrew's Day, Burn's Night, Hogmanay/New Year's Eve and the end of the Highland Games.
The fast-paced and lively style of ceilidh dancing is similar to traditional Scottish country dancing, but the two differ in that ceilidh dancing is not normally competitive. A 'dance caller' is usually present to explain each dance before it commences, allowing beginners to join in on the fun. Among the most famous ceilidh dances are The Dashing White Sergeant, The Eightsome Reel, The Gay Gordons, Strip the Willow and The Flying Scotsman.
Ceilidh dancing encompasses set dances and couple dances; a 'Set' comprises 6 to 8 couples, with pairs of couples facing each other so as to make up a square or rectangle. Opposing couples typically exchange positions and partners. Around half of modern ceilidh dances are performed with couples dancing in a ring formation, and some involve the passing of female dancers along the ring. Another popular form of dancing at ceilidhs is Step dancing. Unlike Set dancing, which can involve all attendees, Step dancing is usually reserved as a showpiece and so is performed only by the most capable dancers.
Where can I ceilidh dance in Edinburgh?
Edinburgh provides ample opportunities to participate in regular ceilidhs through various clubs, bands, and one-off events, a selection of which is outlined below. As ceilidhs are a staple of the Scottish folk scene, there will – as with all of Edinburgh's cultural activities – be a higher concentration during the Fringe Festival from the end of July.
If none of the dates below suit you, then see Mike's Community for a more comprehensive list of upcoming ceilidhs in Edinburgh and beyond.
http://www.mikescommunity.com/
If you'd like to come to Edinburgh and experience a ceilidh, we have a range of centrally-located apartments available near all of the venues mentioned above. See our location link below each venue profile for a list of our nearby properties.
Clubs
The Edinburgh Ceilidh Club
The club hosts ceilidhs at Summerhall every Tuesday from 8pm-11pm. Dance callers will be present, so this series caters for novices and veterans alike. Further information on the ceilidh bands playing each week can be found on the club's Facebook page: http://www.facebook.com/EdCeilidh
The club advises that tickets be bought (weeks) in advance at: http://www.summerhall.co.uk/2012/the-ceilidh-club-at-summerhall.
Additional tickets become available at 10am on the day of each ceilidh (tickets can be booked either online or at the box office, but not by telephone).
Burly Ceilidh Club
A staple of Friday and Saturday nights at the scenic Ghillie Dhu, these ceilidhs within the ambience of its Auditorium are open to the public from 9.30pm. The fare is £7 on the door with advance booking recommended to guarantee entry. A three-course meal served from 7pm is available in the venue's £35 fare option. The ceilidh is followed by a DJ set running into the early hours. Call 0131 222 9930 for information and availability.
Scots Music Group Ceilidh
This community-based charity conducts ceilidhs as well as other social fundraising events at St Bride's Centre, Orwell Terrace, Haymarket, EH11 2DZ. Ceilidhs commence at 8pm with tickets priced at £10 on the door and less when bought in advance, with concessionary rates available on advance purchases only by students, pensioners, people on benefits, unwaged citizens and minors. For more details, including how to book, please see their event diary: http://www.scotsmusic.org/events/627/
LGBTQI
Gay Gordons
All ages and levels of experience are welcome at these Scottish country dance and ceilidh classes for LGBTQI people and friends in Edinburgh and surrounding areas. Classes are held on Monday evenings at 7.30pm in St Ninian's Hall, Greyfriars Charteris Centre, The Pleasance, EH8 9RR. Your first session is free and subsequent admission is £6 for members or £8 for non-members, with annual membership available for only £12. To reserve tickets or for general information email info@gaygordonsedinburgh.com.
Ceilidh band hire
Norloch Ceilidh Band
One of Edinburgh's most active ceilidh bands, Norloch have over 25 years' experience and hundreds of successful performances under their belts. They perform pop/rock covers and can also set up a disco with a DJ if required. For more information call Philip Condie on 0131 440 1347 (Monday to Thursday 2pm – 7pm, Friday 2pm – 5pm), or Dave Albiston on 07512990384 at other times.
—
We hope you have found this blog post informative, and welcome your comments in the box below. Stay tuned for further features shedding light on the different traditions underlying Scotland's rich cultural tapestry.
Sources
http://www.scotland.org/features/ceilidh-dancing/
http://www.visitscotland.com/about/arts-culture/uniquely-scottish/ceilidhs
http://en.wikipedia.org/wiki/C%C3%A9ilidh
Share