5 Easy Ways to Reduce Carbon Footprint While Travelling to Edinburgh, Scotland
Did you know Edinburgh is among one of the world's most eco-friendly travel destinations? With an excellent public transportation system and a compact city centre that's perfect for pedestrians, there's no need for visitors to get around using cars in the capital of Scotland. There's also a vibrant restaurant scene with an emphasis on plant-based and locally-sourced ingredients.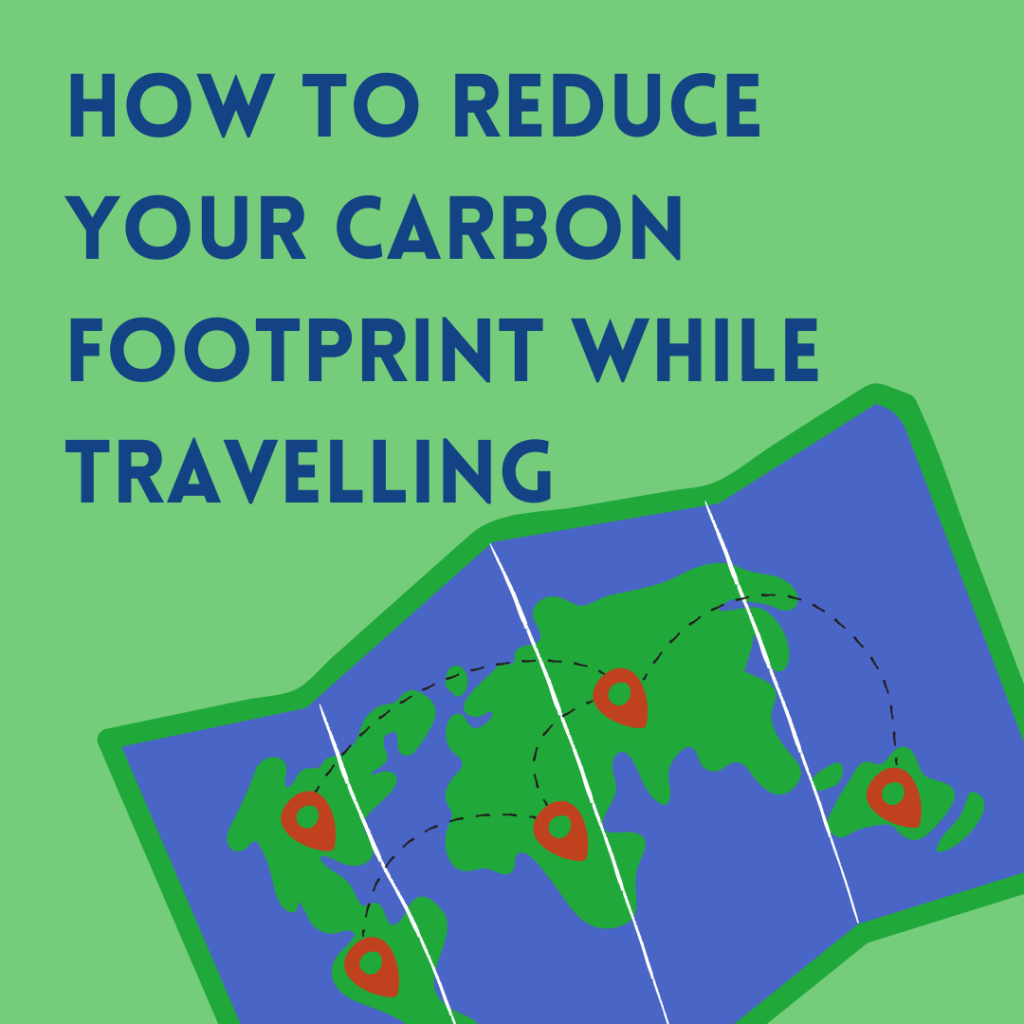 Edinburgh has been the capital of Scotland since the 15th century. With its unique character and the outstanding urban landscape, the Medieval Old Town and the Georgian New Towns of Edinburgh gained the UNESCO World heritage status in 1995. It is no doubt that Edinburgh is a wonderful place to spend a holiday but it's still undeniable that travelling can drastically increase the impact we have on our natural environment.
Read on for five effective and easy ways to reduce carbon footprint whilst travelling in Edinburgh, Scotland. These considerations can help you not only lessen your impact, but also support communities and boost the local economy.  If you travel to other destinations, this blog post will also be relevant to you as you can easily apply these tips on how to reduce the carbon footprint or carbon emissions when you travel to other countries.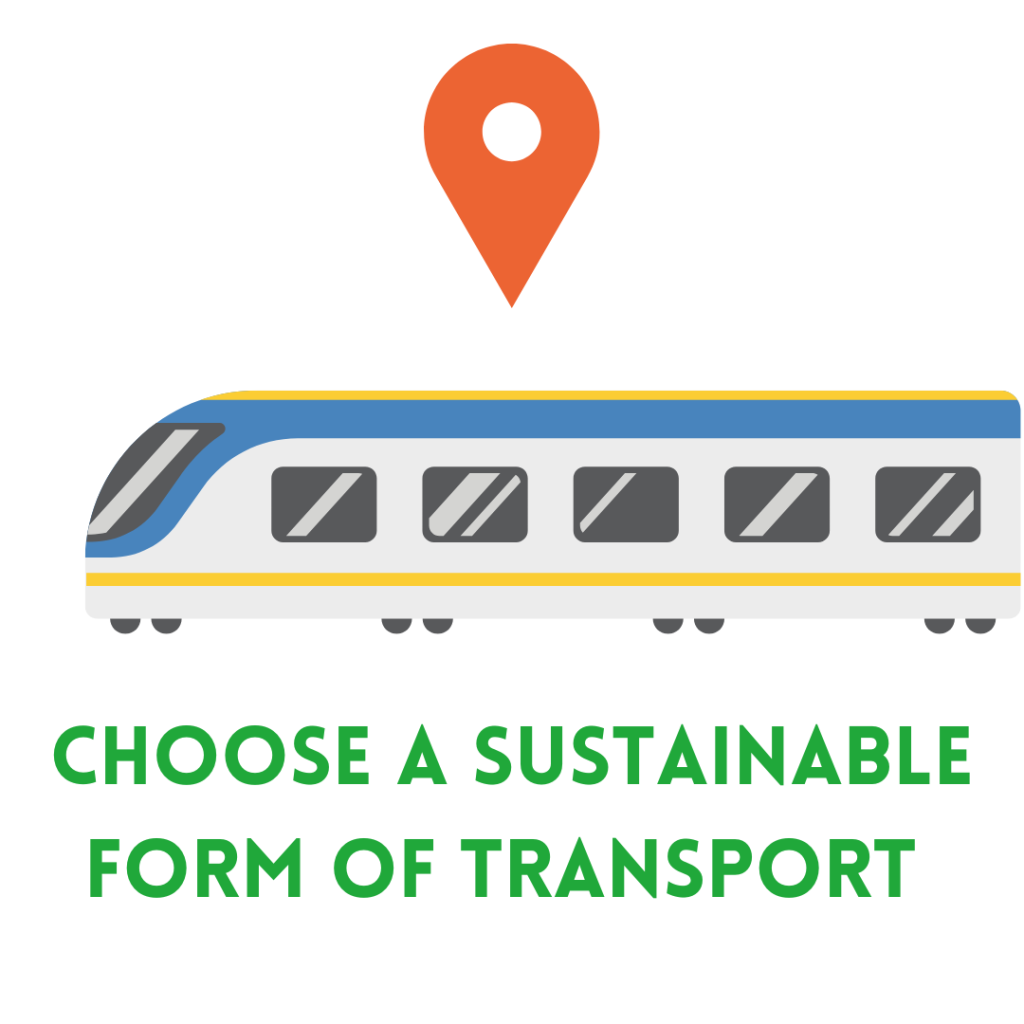 1. Carefully consider how and when you'll make your trip.
Take an alternative form of transport such as a train, a coach, or even a full passenger car. Did you know? 75% of all tourism related emissions are due to transport. By taking an alternative form of transport, you can reduce your CO2 emissions between 50% and 80%.
Only fly if your trip is long and nonstop. Burning fuel for flights produces greenhouse gasses that contribute to global warming when released into the atmosphere. When planes are, understandably, the only way to your destination, you can still choose a more environmentally friendly flight. Around 25% of a plane's total carbon emissions come from takeoff and landing. This can be reduced when you fly directly to your destination. Make sure you pack light, too – did you know that every 7 kg of luggage on a 5,000 mile flight adds up to 22kg of carbon dioxide emitted?
When you travel makes a difference. Consider visiting in the off season, and planning longer trips to lesser-known places. By taking your time, you will decrease your impact on the surrounding environment – all while enjoying more of Scotland, and making the most of your experiences while travelling!
2. Walk, cycle or take public transportation during your visit.
Experience the city on foot. Edinburgh is an incredible place to explore on foot, with graceful curving streets leading to dramatic vistas. You'll see more of the city and experience more of its friendly people and historic atmosphere from the ground. The scenery will be stunning, whether you are wandering around the many closes and wynds off the Royal Mile, or taking in the capital's natural beauty. Check out our blog on Where to Go Walking in Edinburgh for a guide to some great walks around the city.
Edinburgh has plenty of great cycling routes, too. From the old railway lines in the north of the city to seaside routes along the Firth of Forth, there are plenty of cycling paths in Edinburgh that are perfect for getting around and seeing the city. Check out some of the routes here, to start.
Take advantage of Edinburgh's stellar public transportation system. Not only does taking a local bus emit about half the greenhouses gasses of a single occupancy car journey – in Edinburgh, it is also a cheap, comfortable and convenient way to get around. The Lothian Buses website has plenty of information tailored specifically for visitors to the city. Edinburgh Trams are also a great option.
If you must drive, consider greener options. If renting a car is essential, ask for a hybrid, or try to rent the most fuel-efficient car available – this way, you will also save money by using less gas!

If you drive or plan to rent an electric vehicle, Minto Street is the location for you. Located near the Meadows and the University of Edinburgh, this charming, dog-friendly garden cottage features private parking and an EV charging point. You will also find a map to public charging points in the UK here.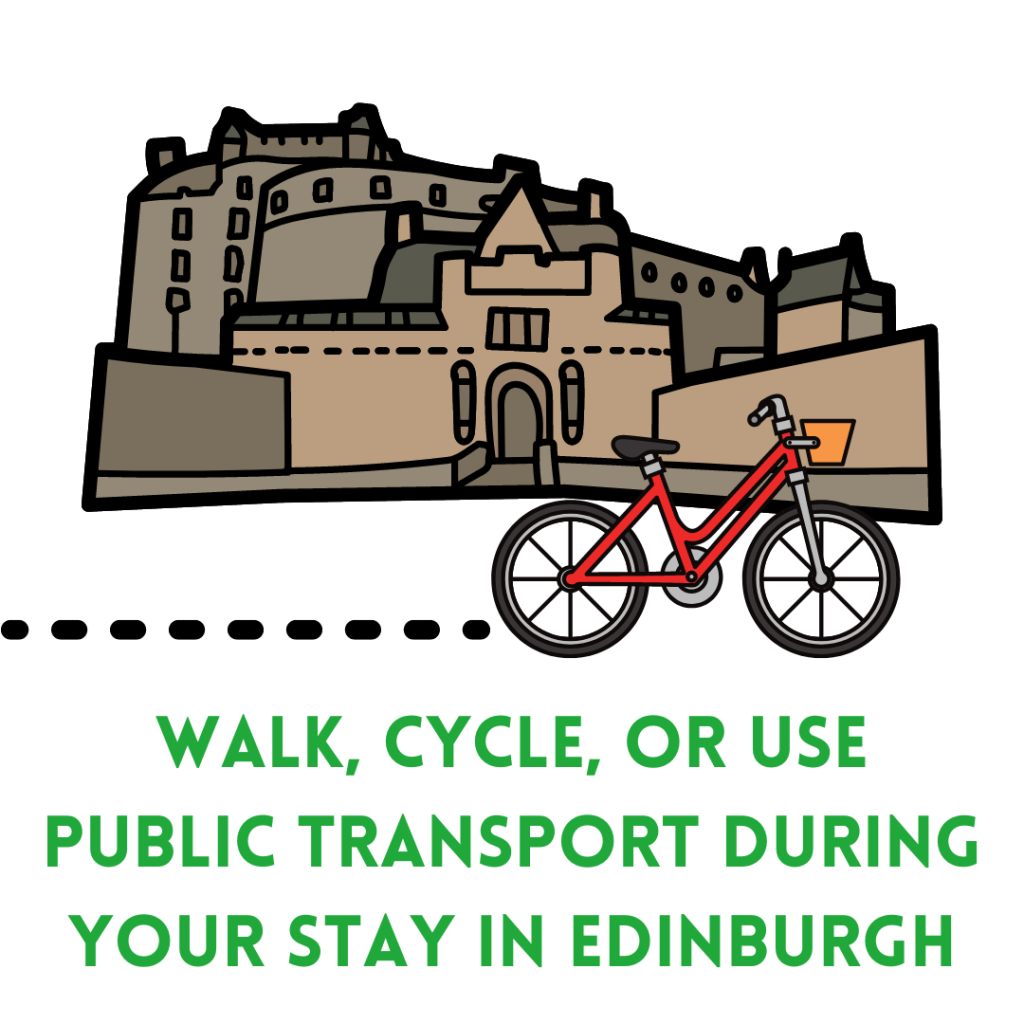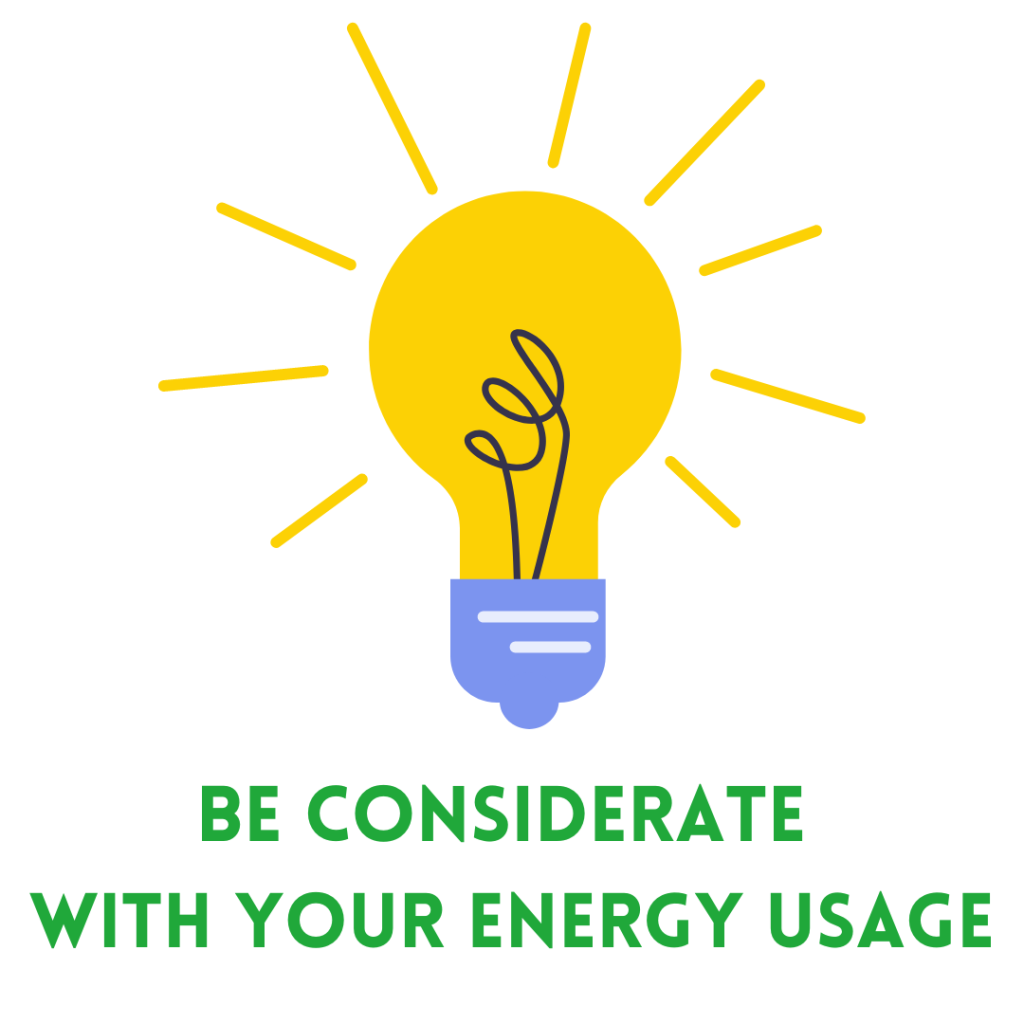 3. Be considerate with your energy usage.
Turn off the heating and switch off the lights when you are away – both at home and at your holiday accommodation. The more energy we use, the more carbon emissions we generate. By cutting back on energy use, we can also help to conserve the limited natural resources that would be otherwise used to power the power plants. It's key to minimise our energy consumption and avoid wasting power and water, even on holiday. Make sure you turn off lights and appliances, and only have the heating on when you're in the room.
If you are travelling during the warmer months, why not turn off your boiler entirely? While it would be wise to leave your boiler on during the colder months, in order to keep your pipes from freezing over, turning off your boiler during the summer will save you money while also reducing your carbon footprint. Although some may think that turning on your boiler takes more energy than keeping it running, this is a myth–switching off your boiler is still more efficient.
Don't forget to turn off and unplug your electronic devices. Did you know that the average charger consumes 2.24 watts of energy even when the connected device is fully charged? This is called 'phantom energy' or 'vampire power' – the draw of electricity that electronics consume even when they aren't actively being used.
4. Eat and shop locally during your stay in Edinburgh.
Enjoy local food. Due to land-use as well as the demands of storing, packaging, and transporting produce, the world's food systems are responsible for over a third of global greenhouse gas emissions. Luckily, eating locally is good for you as well as the environment! Support restaurants serving local produce that has not been transported across long distances. By doing so, you get to enjoy delicious fresh food while also supporting the local community. For local recommendations, feel free to check out our blogs on Scottish dining and atmospheric restaurants for special occasions.
Support local food producers while self-catering. Greatbase's apartments offer fully-stocked kitchens with everything you might need for self-catering on your holiday in Edinburgh. Why not treat yourself to locally sourced ingredients? There are plenty of nearby farms that deliver fresh local produce into the city, including East Coast Organics, Locavore, and Phantassie.
Try some of Edinburgh's many vegan and vegetarian restaurants to further reduce your carbon footprint. There's a thriving plant-based scene in Scotland's capital. For some of Greatbase's favourite vegan and vegetarian spots in Edinburgh, check out this blog post.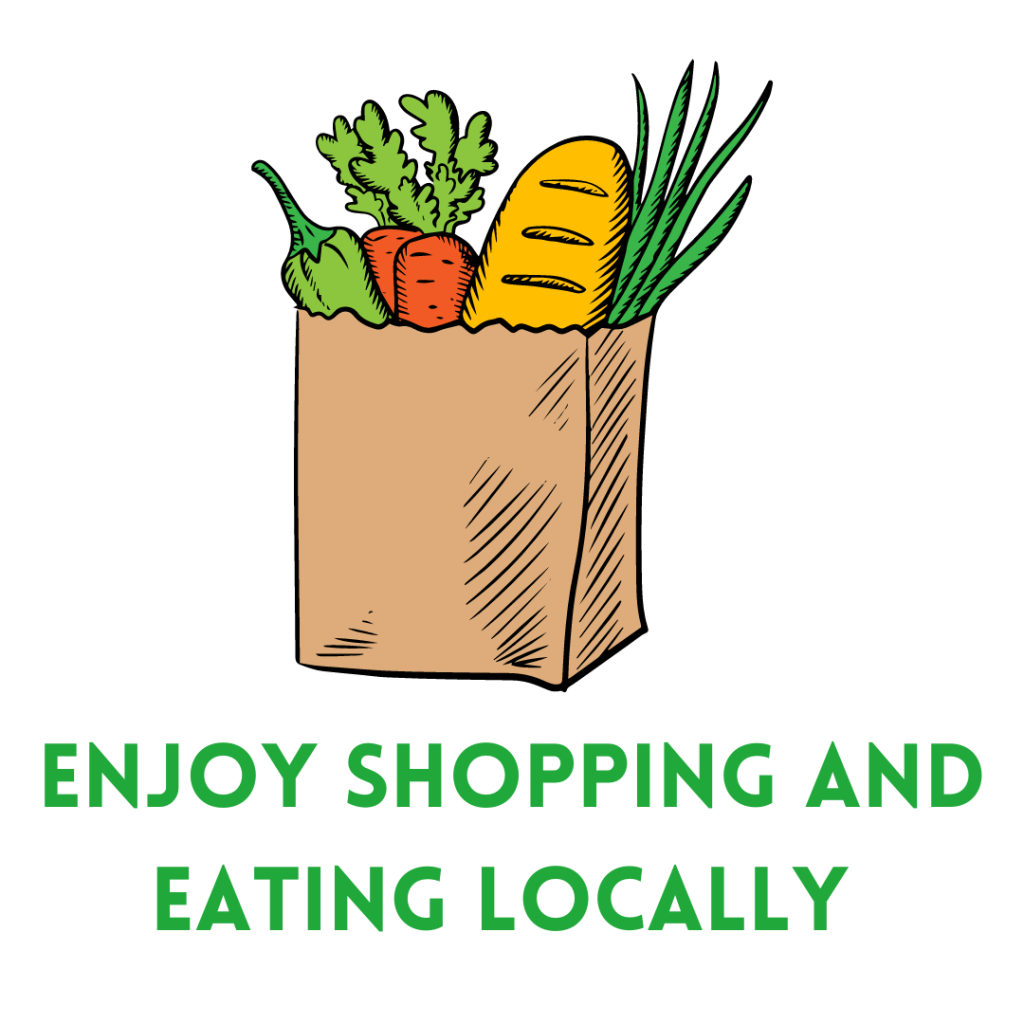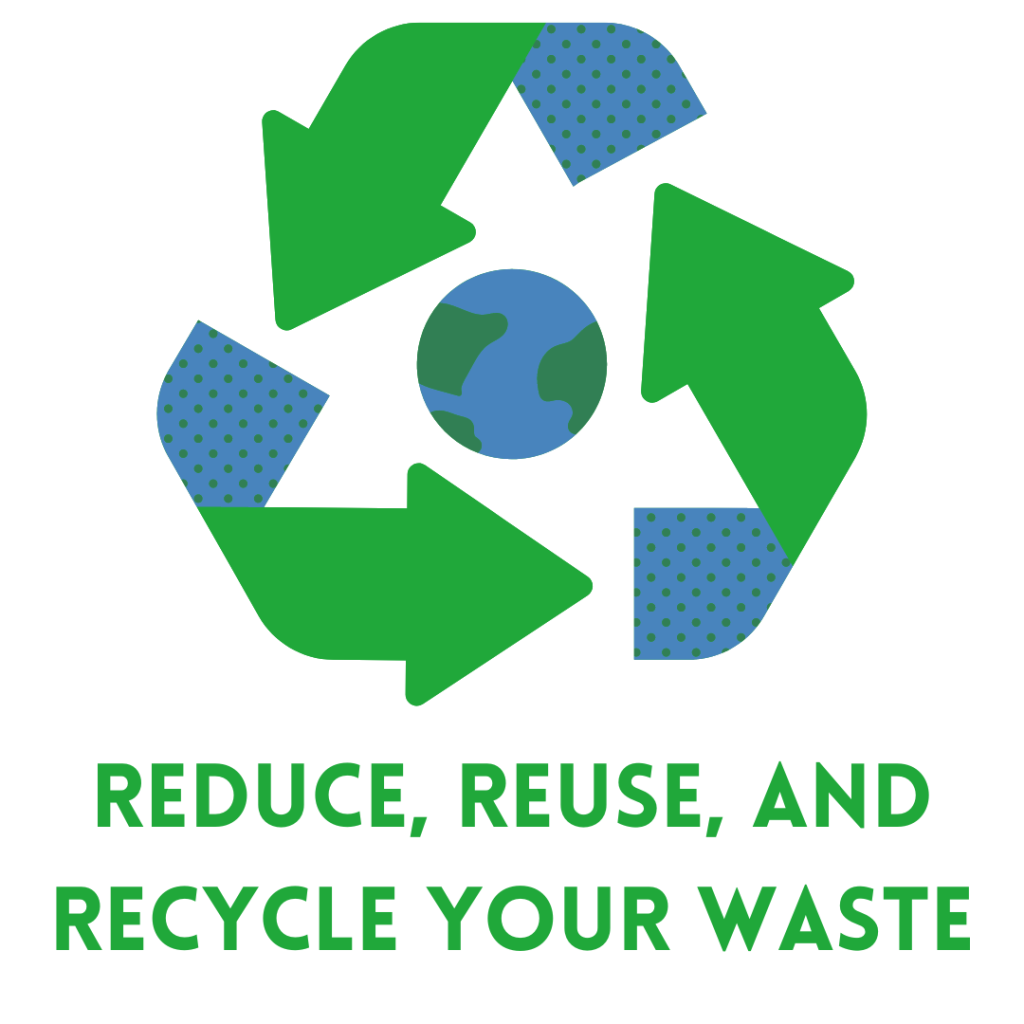 5. Reduce and recycle your waste while travelling.
Even if you're only visiting Edinburgh for a short time, please treat our beautiful city as if it were your own. Recycling is one easy step we can all take to help Edinburgh lower its emissions to net-zero by 2030. By allowing used materials to be converted into new products, recycling reduces the need to grow, harvest or extract natural resources from the earth. It also saves energy and cuts down carbon emissions–lessening the damage being done to our world, and making the planet cleaner and greener.
To make it easier for you to reduce, reuse, and recycle during your stay, Greatbase takes care of your recycling materials on your departure date. Please kindly sort your recycling into the boxes provided for you in the hallway of the property. By doing so, we can all help the Scottish Government achieve the targets set out in Scotland's Zero Waste Plan.
When you are out and about, recognise and use the correct communal bins in Edinburgh. There are different types of communal bins in Edinburgh for sorting and recycling your waste:

Non-recyclable bin (general waste): black lidded bins
Mixed recycling: green lidded bins
Packaging recycling: green lidded bins
Paper recycling: blue lidded bins
Glass recycling: purple lidded bins
Food recycling: grey lidded bins
For more information, you can find a map of communal bins across Edinburgh here.
With an ambitious target to reduce emissions by 75%  by 2030 (the toughest target of any country in the world), Scotland is committed to becoming a net-zero society by 2045 – five years before the rest of the UK, in line with advice from the UK Committee on Climate Change. It will be no small feat to end a country's contributions to climate change. However, by being mindful of the way our actions affect the global environment, both while travelling and while at home, we can do so within this generation.