Top 10 Things to Do in Edinburgh for Christmas 2022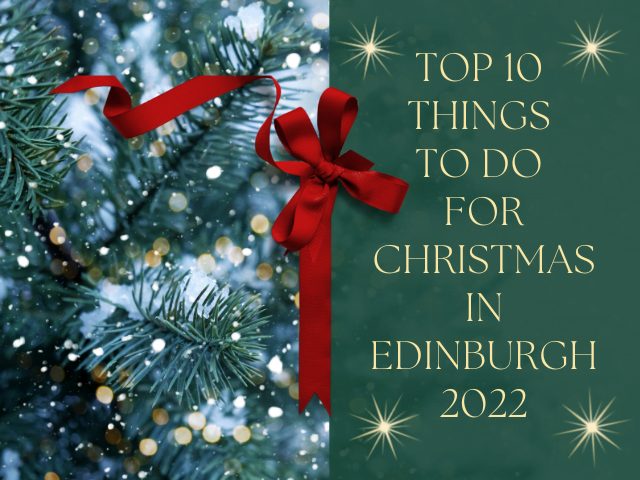 The popular and family-friendly Edinburgh Winter Festival will take place from 25th November 2022 to 3rd January 2023. With plenty of fun activities for everyone involved, Edinburgh will be a wonderful place to get into the festive spirit, from this Christmas season to Edinburgh's famous Hogmanay celebrations, which will be back in full swing this year, complete with live music, a street party extravaganza, and fireworks from 30th December 2022 to 1st January 2023!
Read on for a list of the top 10 things to do during the holiday season in Edinburgh this year to help you plan your festive trip.
1. Explore the wonderful Edinburgh Christmas Markets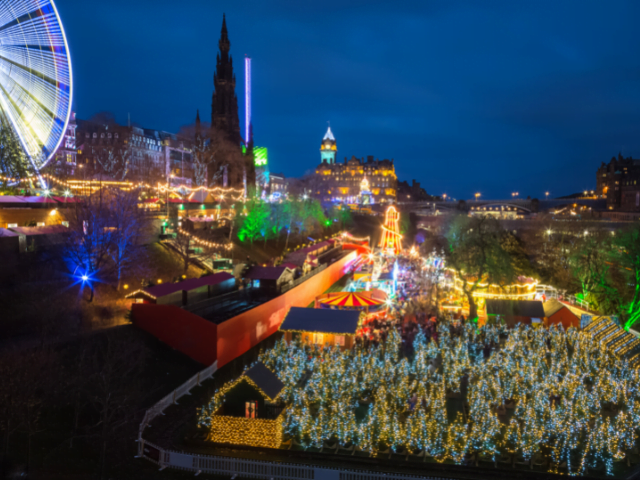 East Princes Street Gardens will be full of traditional chalets offering local and artisanal goods, gifts, and festive products. Have a browse through the Edinburgh Christmas Market stalls and enjoy the vast selection of shopping and street food options – why not try all the traditional Bavarian snacks as well as festive Scottish favourites?
If you're feeling adventurous, hop on the East Princes Street rides, or best of all, get an unforgettable view of Edinburgh from the Forth 1 Big Wheel, which features enclosed weather-proof pods and a soundtrack by Forth 1's best DJs. From East Princes Street Gardens, head over to West Princes Street to meet Santa, enjoy more rides, and get lost in the Christmas Tree Maze. Make sure you warm up with mulled wine and some hot chocolate afterwards!
No admission fees or tickets are needed to enter the markets.
Where to stay nearby: Tucked away in the West End of New Town, William Street Lane is the perfect base to explore the Christmas Markets.
2. Take a trip to Santa Land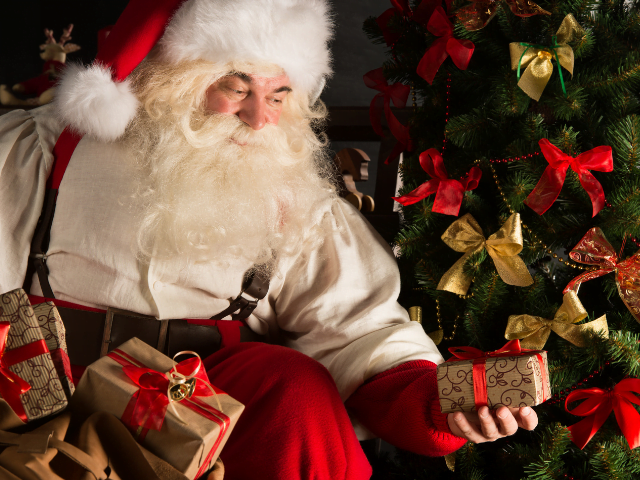 There's no shortage of fun activities for kids in Santa Land, located beneath magnificent Edinburgh Castle on the lower level of West Princes Street Gardens.
Children will have a great time exploring the beautiful Christmas Tree Maze and enjoying festive fairground rides such as Santa's Runaway Train, Candy Cane Bungees and Helter Skelter.
Most excitingly, they can visit Santa's Grotto, where little ones will receive a gift and a story from Santa himself.
Make sure you book in advance here. Tickets start from £8.50.
3. Glide down George Street on skates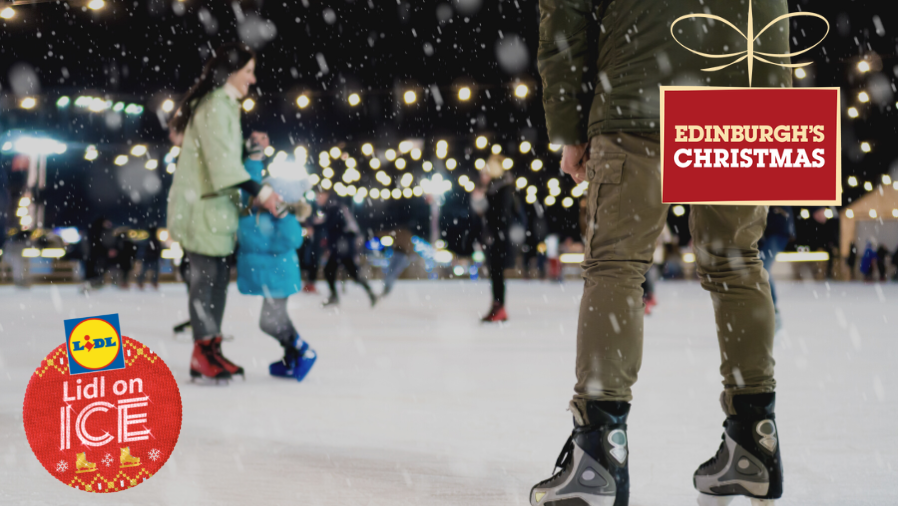 Lace up your skates at the alpine ice rink on West George Street!
The area of George Street in between Castle Street and Charlotte Square has been transformed into a magical ice rink – right in the heart of Edinburgh's New Town. Surrounded by shops and restaurants with a lovely view of Charlotte Square, this is the perfect way to enjoy the fresh winter Edinburgh air.
Skating sessions start every hour, with 40 minutes on the ice. Accessible ice skating sessions can be booked, as well as sessions for families with toddlers. Book here, with tickets from £8, including skate hire.
Where to stay nearby: Located just steps away from George Street and the Christmas Markets in Princes Street Gardens, our stylish duplex South Charlotte Street holiday apartment is ideal for making the most out of Edinburgh's winter festivities.
4. Savour a festive afternoon tea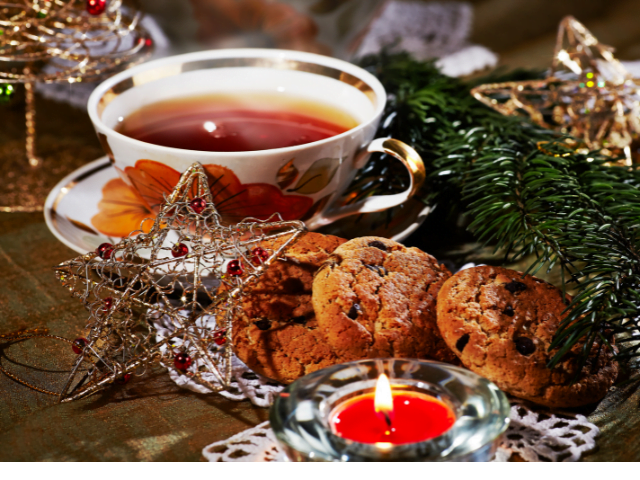 Indulge in some festive cheer at one of the Christmas Teas available around Edinburgh. The Royal College of Physicians will be hosting an exclusive afternoon tea in its fabulously decorated Great Hall and New Library.
Meanwhile, the Festive Afternoon Tea at The Signet Library on Parliament Square will be served with treats including mini game pies, hot smoked salmon eclairs, chocolate orange sacher tortes, and mini cherry trifles.
And at the Dalmahoy Hotel and Country Club in Kirknewton, celebrate a festive tea with a Champagne package. Make sure you book far in advance!
5. Be enchanted by Christmas at the Royal Botanic Gardens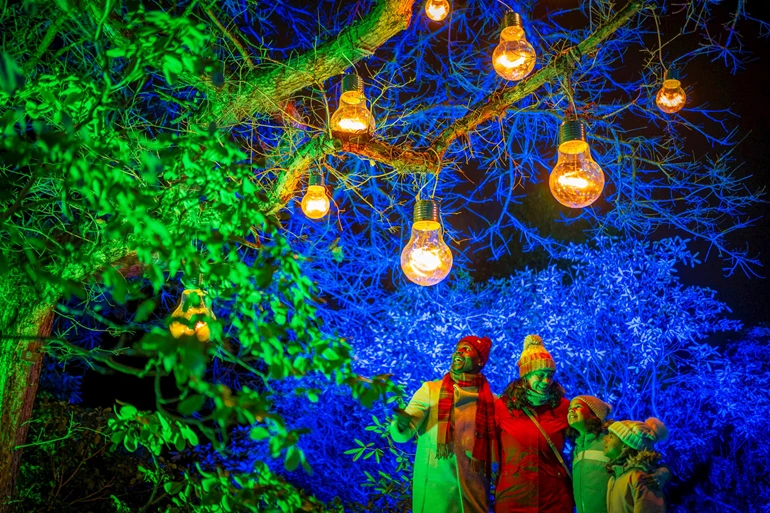 The Botanics are illuminated again for Christmas 2022! Follow a festive walk through the gardens and take in the stunning colours under the starlight. The event runs from 17th November 2022 to 30th December 2022.
Kids will enjoy toasting marshmallows over a fire – and on a cold night, the hot chocolate and spiced winter beverages will be sure to warm your hands.
Tickets must be booked online in advance and are available to book online only. Book here, with prices starting from £15.
Where to stay nearby: A lovely, short walk along the Water of Leith walkway will take you from our Cheyne Street apartment to the Royal Botanic Gardens of Edinburgh.
6. Attend the Panto at Festival Theatre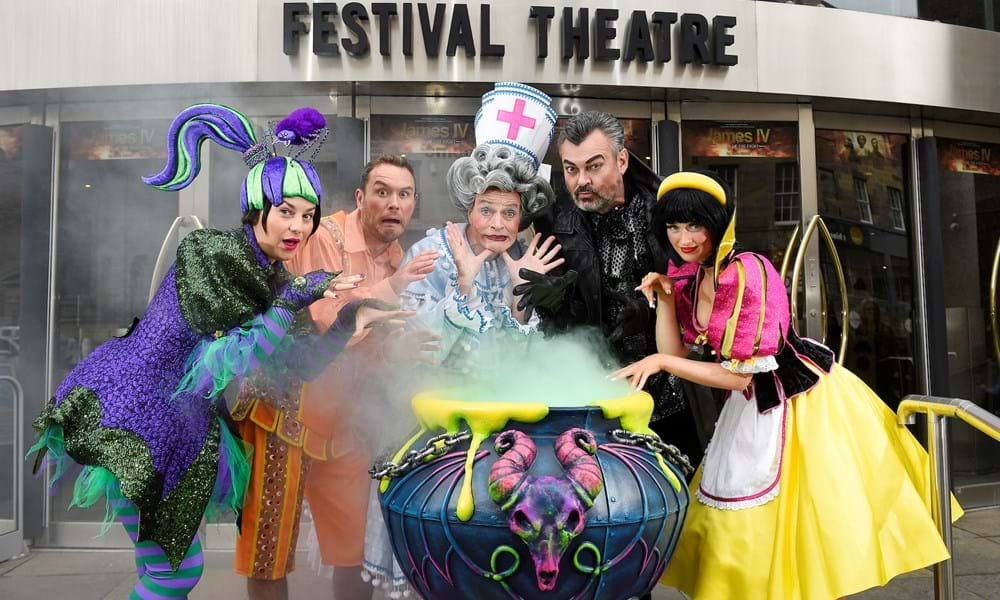 Take part in a quintessential British tradition by singing, laughing, and booing the villain in Festival Theatre's popular annual Christmas Pantomime. This year the theatre is putting on Snow White and the Seven Dwarfs in a production that is sure to be fun for the whole family.
The show runs from 17 December, 2022 to 22 January, 2023. Tickets start from £23.50.
7. Discover history and hidden treasures at the Castle of Light
Visit Edinburgh Castle for an interactive storytelling experience entitled 'Castle of Light: A Kingdom of Colours.'
Stunning lighting installations bring the spectacle of history to life, with twinkling lights and colourful kaleidoscopes illuminating the castle's ancient walls.
Tickets must be booked online in advance, with prices starting from £12.
Where to stay nearby: Our historic and luxurious Ramsay Garden and Ramsay Garden – Castle Views holiday apartments sit atop Castlehill in the Old Town, right next door to Edinburgh Castle.
8. Watch a splendid performance of The Snow Queen by the Scottish Ballet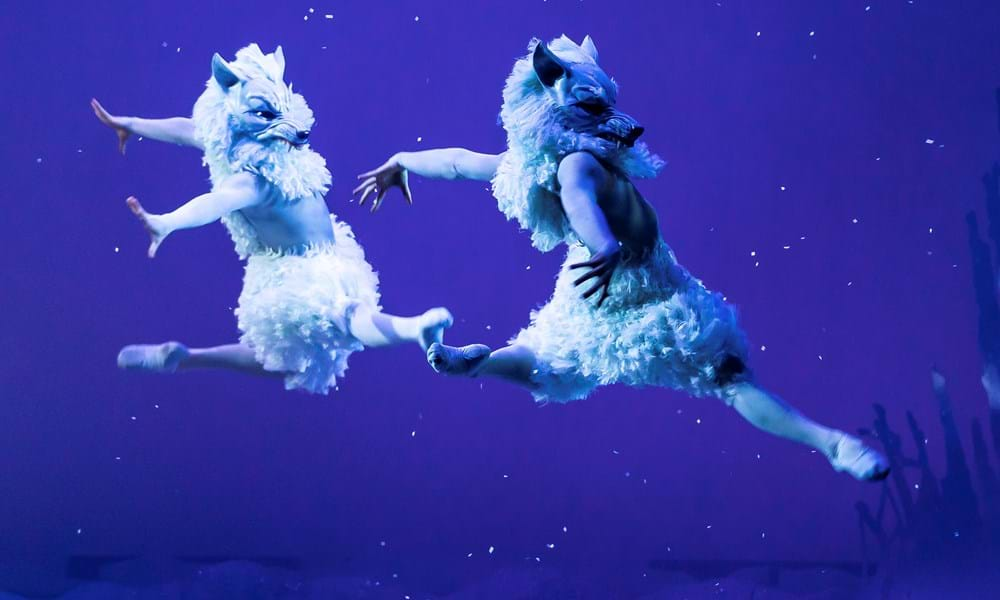 Inspired by Hans Christian Andersen's classic tale, this story was also the basis of Frozen!
Follow the journey of the Snow Queen through the glittering fairytale forest, meeting fascinating characters along the way.
A festive holiday classic, performed by the Scottish Ballet and the full live Scottish Ballet Orchestra.
Tickets start from £19.50.
9. Spend a festive day at the Edinburgh Zoo.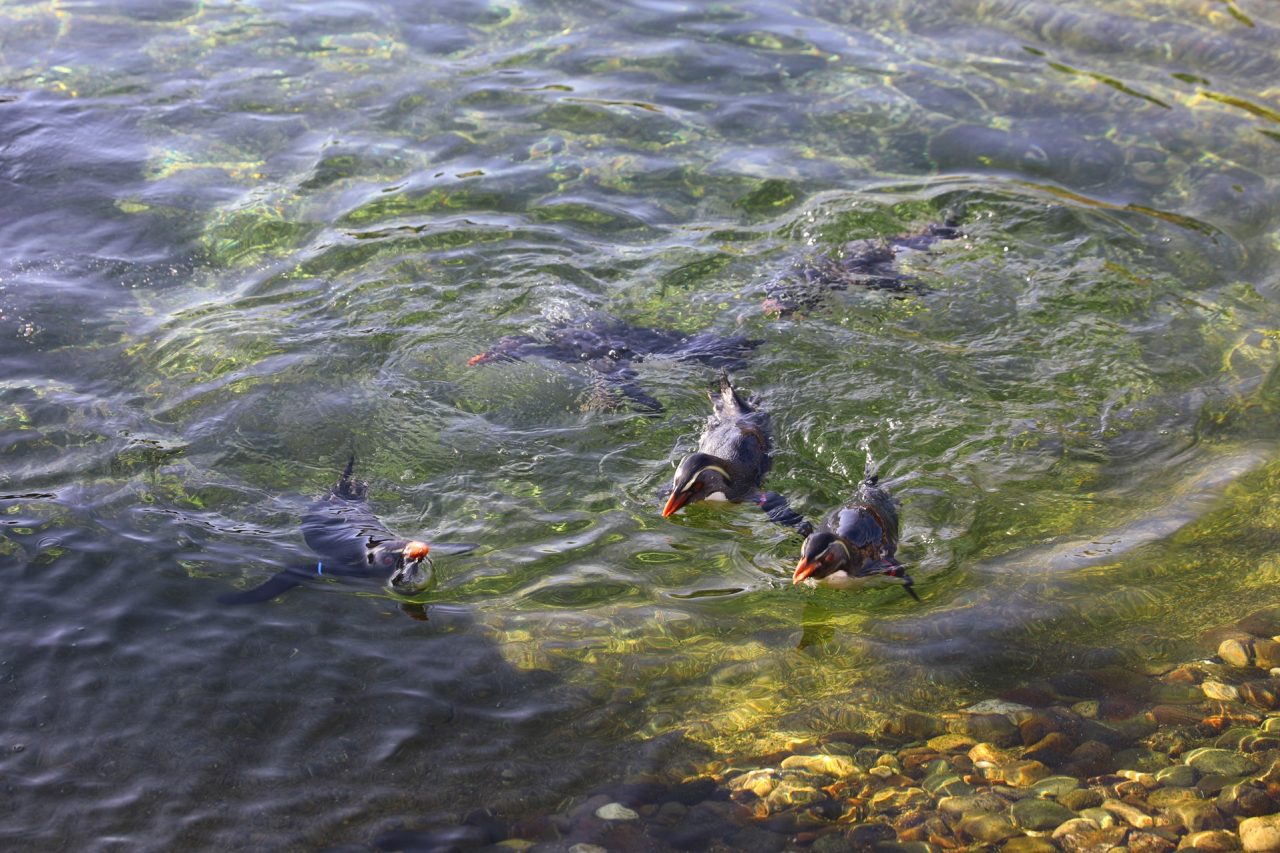 Make a mini trip to the Arctic and join the penguins at the Edinburgh Zoo's festive days. Little ones can meet Santa and Mrs Claus in Santa's Grotto, where they will receive a festive surprise – booking online in advance is essential.
Families will also have the magical option to join Santa Claus and Mrs Claus for breakfast from 10th December to 24th December. Enjoy festive snowman pancakes, Christmas crafts, and a story told by Mrs Claus!
10. Enjoy a classic Christmas play.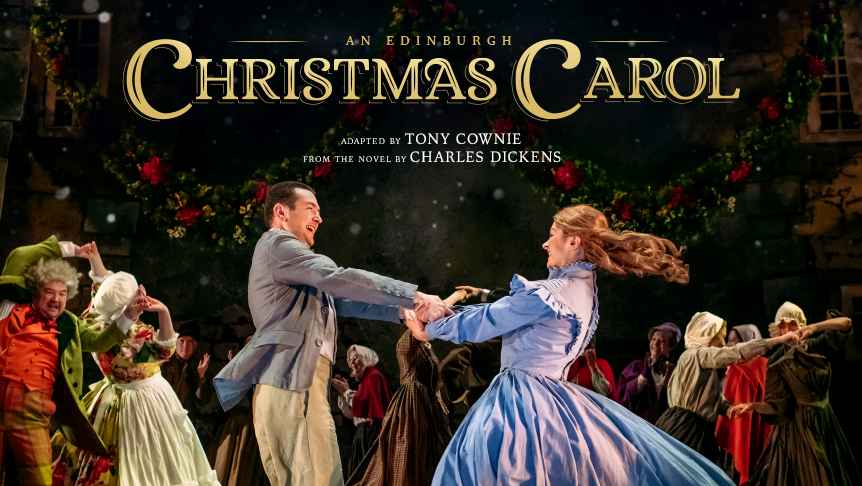 Did you know? Charles Dickens was inspired to write A Christmas Carol when he saw the tombstone of Ebenezer Scroggie while taking a stroll through an Edinburgh kirkyard.
This Christmas, enjoy An Edinburgh Christmas Carol in the very city of its origins with the Royal Lyceum Theatre Edinburgh production. Explore the snowy Old Town in the play, along with Greyfriars Bobby – everyone's favourite Edinburgh resident!
The show runs from 24 November – 31 December 2022, with tickets starting from £10.